Description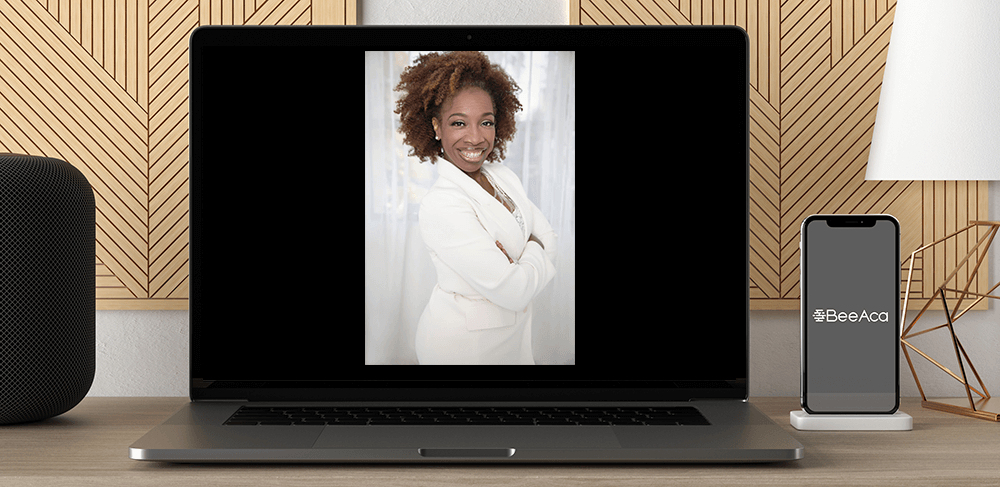 Lisa Nichols – Your Breakthrough Life
Salepage : Lisa Nichols – Your Breakthrough Life
Archive : Lisa Nichols – Your Breakthrough Life
Course Download Size :
What You'll Learn: Course Overview
Week 1: Dream Big Enough to Scare Yourself (July 26)
When you feed and nurture your dream, it grows into something bigger than you. But if you can see the endpoint, you're not dreaming big enough!
You must be willing to dream big and take action – no matter how scared you may be.
If you have a vision and no one else sees it, that's because the vision is uniquely yours and you must carry it out. This is your divine assignment.
Are you ready to get real with yourself? To see things no one else can and do the things no one else would do?
In this session, you will:
Ground your biggest dreams for your life in reality and a well-designed action plan
Realize that your dreams are the contribution the world needs now
Connect to your unstoppable passion so that you have fuel for the road ahead
Liberate your internal champion and quit playing small!
Week 2: Define and Claim Success on Your Own Terms (August 2)
You can try to live someone else's story – and maybe you're doing this now. But is it living?
Perhaps you're achieving success in certain aspects of your life, but other aspects are suffering. You may be working, even over-working.
Or you follow the "Do it All" model for living and have discovered that it's joyless – and just plain exhausting.
Enough is enough.
What story do you want to tell? It's time to choose a life of no-regrets and to shout your dream from the rooftops!
In this session you will:
Write a story for your life that's completely your own
Discover how you can live in bliss more often than you do "in normal"
Remind yourself of the person you're becoming – and inspire greatness in others
Learn how to use mindfulness and intention so that you can be the author of your own success
Week 3: Uncover Your Character-Building Muscles to Make Your Breakthrough (August 9)
The barriers you're up against are opportunities with thorns, gifts wrapped in sandpaper, speed bumps meant to slow you down, not stop you.
Every obstacle is designed to build your character "muscles," and when they're strong, your greatness shines.
But you have to know what these muscles are, and how to work them!
In this session you will:
Discover how your atrophied character muscles have blocked your success
Learn powerful, specific practices to build these muscles so you can step into your power
Expose the lies you've been telling yourself and embrace the truth of who you're becoming
Week 4: Take Off Your Superhero's Cape and Reveal Your Wholeness (August 16)
The superhero cape you're wearing is costing you your freedom, health, relationships and happiness. Your greatness should not cost you.
The super person is a whole person. It's also you: someone who's not afraid anymore to push back on the world for how ever long you need and take some "you time" to relax, reconnect and recommit.
In this session you will:
Acknowledge, celebrate and embrace every facet of you in the present tense
Hit your internal reboot button so the greatest you can emerge
Stop "going through the motions," re-prioritize, and set healthy boundaries.
Week 5: Inspire Others to Step Into Their Own Greatness (August 30)
This week, you'll look at your relationships. Who do you want to share your dream with?
Sometimes it may mean that you bring people along with you, other times, not.
Greatness can be contagious. When your light shines, the people around you are inspired to let theirs shine, too!
How contagious do you want to be?
In this session you will:
Realize your greatness is further illuminated when you're in partnership
Discover when you need to lead and when you need to follow
Recognize that people's perception of you isn't any of your business and learn to stand in the knowledge and strength of who you're becoming
Learn how to keep loving people who may not agree with you or believe in your dream
Week 6: Please Leave the Lights ON! How to Hold Onto to Your Greatness No Matter What (September 6)
It's time to shine your light on the world – big and bright as you can.
No more shrink-to-fit for you to make others feel comfortable.
This is your week to share your greatness and invite others to join you in the sun – or put on some shades!
In this session you will:
Be as unapologetically successful in the middle of the day as you are in the dark of night.
Learn how to be your greatest self within your family and community, without trying to convince, fix or control.
Continue to hold yourself accountable to your greatness, no matter what.
Turn your 70-watt light up to 159 watts – and illuminate others' greatness along with your own!
Bonus #1: How to Nurture Yourself While Serving the World
Audio Session with Iyanla Vanzant and Lisa Nichols
Lisa and Iyanla have a candid conversation about life purpose, success, spirit and following your deepest heart. This dialogue between two of the most respected, successful and powerful women out there throws back the curtain and shows you what it takes to define success on your own terms and nurture yourself while serving the world.
Iyanla Vanzant is an inspirational speaker, New Thought spiritual teacher, author and television personality. She is known primarily for her books, talk show and frequent appearances on The Oprah Winfrey Show and on Oprah's Lifeclass webcasts. In the year 2000, she was named one of the 100 Most Influential Black Americans by Ebony magazine. In 2012, Vanzant was listed at #7 on Watkins' Mind Body Spirit magazine list of the 100 Most Spiritually Influential Living People.
Bonus #2: Succeeding in Spite of Everything
LIVE Group Coaching Session with Sandra Yancey
Join award-winning entrepreneur, international business owner, ABC radio show host, author, movie producer, and the Founder & CEO of eWomenNetwork Sandra Yancey for a powerful group coaching session.
Sandra will help you "lock in" what you learned from Lisa even more fully, offering her powerful insights from decades of success in business and her personal life. Make sure to join in on this supplemental session, where you may have the chance to be personally coached by Sandra in living the life of your dreams.
Sandra Yancey is an award winning entrepreneur, international business owner, ABC radio show host, author, movie producer, speaker and philanthropist who is dedicated to helping women achieve and succeed. She is the Founder & CEO of eWomenNetwork, the #1 resource for connecting and promoting women and their businesses in North America. She also is the co-founder of MyGLOW.Net, an international authentic, heart-centered social network for women.
Author
LISA NICHOLS is one of the world's most-requested motivational speakers, as well as a media personality and corporate CEO whose global platform has reached nearly 80 million people. From a struggling single mom on public assistance to a millionaire entrepreneur, Lisa's courage and determination has inspired fans worldwide and helped countless audiences breakthrough, to discover their own untapped talents and infinite potential.
As Founder and Chief Executive Officer of Motivating the Masses, Inc., Lisa has developed workshops and programs that have transformed the lives of countless men and women, and altered the trajectory of businesses throughout the country and across the world.
Lisa Nichols – Your Breakthrough Life