Description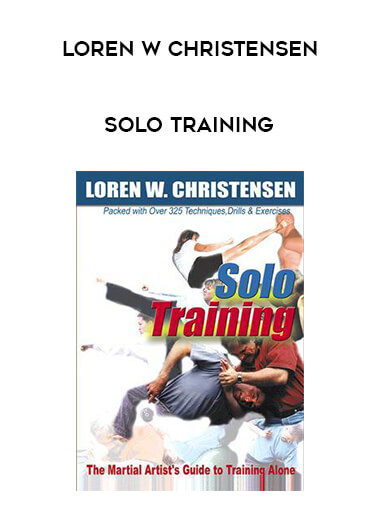 Loren W Christensen – Solo Training
Salepage : Loren W Christensen – Solo Training
Archive : Loren W Christensen – Solo Training
Course Download Size : 2.186 GB
On the Solo Training DVD Loren Christensen takes the very best of his Solo Training books and provides specific training sessions that you can utilize at home to increase speed, strength and accuracy in your punches, strikes and kicks.
Loren also includes his favorite weight training routines and his tough 800 kick program, sure to enhance your kicking power, speed and endurance to the next level.
Training sessions include:
Hands, forearms and elbows
Kicks and hand combinations
Weight training and kick chambering
Shadow sparring
Legs only and arms only
Learn the finest solo drills and training strategies for improving:
Reverse punch and backfist
Forearm and elbow strikes
Front, roundhouse, side and back kick
Combination striking with one or both hands
First Loren shows you the drills and training methods that make up the workouts, then he provides the precise training sequence and amount of reps for each 30 – 60 minute training session so you can integrate them into your solo training practices.
Loren's combat tested training advice and skilled presentation of applications will offer you rapid improvement of your own training.
This DVD is packed of practical strategies and intelligent training methods that you may safely apply to workout at home or in the gym.
DVD
Loren W Christensen – Solo Training