Description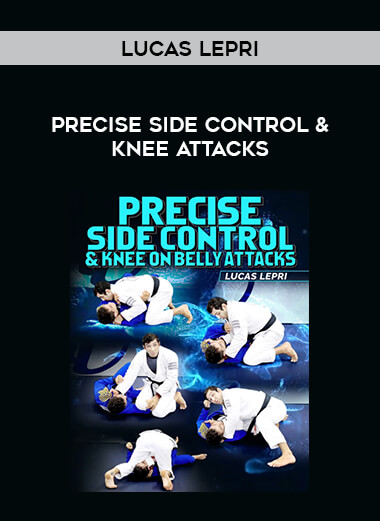 Lucas LEPRI – Precise Side Control & Knee Attacks
Salepage : Lucas LEPRI – Precise Side Control & Knee Attacks
Archive : Lucas LEPRI – Precise Side Control & Knee Attacks
Course Download Size : 2.23GB
Forcing your opponent to react predictably allows you to be prepared with fight-ending submissions.
Combining Side Control assaults with Knee On Belly will result in endless submission sequences.
Lucas teaches control methods that will keep you on top with smooth transitions and unbreakable grips.
Lepri's game strategy will revitalize your Knee On Belly position by forcing your opponent to make mistakes.
Use the lightning-fast submissions that Lucas Lepri has employed at the highest levels of competition to capitalize on his mistakes.
Baseball bat, Canto, and Paper Cutter choke variants are some of Master Lepri's favorites!
Content:
Volume 1
Introduction
Knee on belly concepts
Triangle from knee on belly
Baseball choke from knee on belly
Canto choke from side control
Monoplata/Armbar from side control
Volume 2
Modified Paper cutter choke
Taking the back from side control
North south lapel choke (pinning the arm)
North south lapel choke (Double lapel)
Reverse triangle submission variations
Volume 3
Mount transition to armbar finish
Armbar from side control
Brabo choke variations
Taking the back when your opponent bridges into you
Taking the back when your opponent goes for the single leg
Volume 4
Monoplata when your opponent applies the underhook
Scarf choke
Baseball choke using your opponents lapel
Double attack: Reverse armbar to rolling armbar
Double attack: Reverse armbar to kimura trap
Side control concepts
Conclusion
Lucas LEPRI – Precise Side Control & Knee Attacks