Description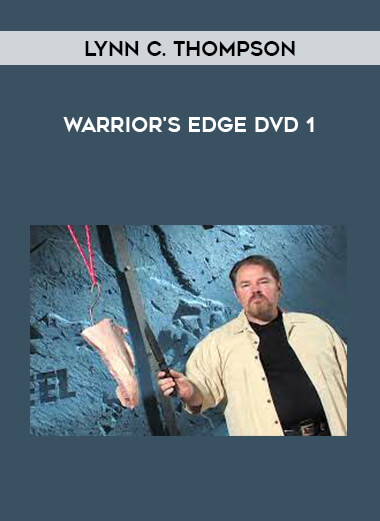 Lynn C. Thompson – Warrior's Edge DVD 1
Salepage : Lynn C. Thompson – Warrior's Edge DVD 1
Archive : Lynn C. Thompson – Warrior's Edge DVD 1
Course Download Size :
Disc One: 1 hour 52 minutes
Volume 1,Introduction to Long Range Knife Fighting:Subjects covered will be three ranges of knife fighting, and the types of knives you may encounter and demonstrations of their cutting and piercing power.
Other topics include, how knives may concealed, how to make a Cold Steel® style training knife, why your knife must be strong and sharp, and how to grip the fighting knife.
Volume 2, On Guard Stance & Footwork:This tape teaches the clock concept, our basic on guard stance, common mistakes made in assuming the fighting stance, and footwork, including forward, backward, lateral, diagonal, and circular movement as well as the replacement step, lunge, flechè and leaping attack.
This is an absolute must have DVD as there are no knife fighters of any consequence out there who don't possess superior footwork.
Lynn C. Thompson – Warrior's Edge DVD 1