Description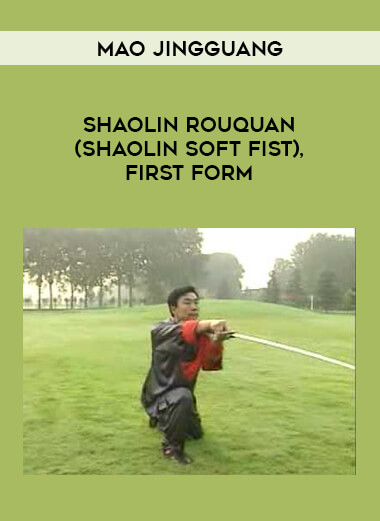 Mao Jingguang – Shaolin Rouquan (Shaolin Soft Fist), First Form
Salepage : Mao Jingguang – Shaolin Rouquan (Shaolin Soft Fist), First Form
Archive : Mao Jingguang – Shaolin Rouquan (Shaolin Soft Fist), First Form
Course Download Size : 454.68 MB
Mao Jingguang – Shaolin Rouquan (Shaolin Soft Fist), First Form [1 VHS – 10 MPG]Year: 2007Comment language: Chinese + English (and bilingual subtitles)Duration: 40 min
Shaolin Rouquan is an inner strength exercise of the Shaolin School of martial arts.
It is said to be created originally by the Second Master Hui Ke of the Songshan Shaolin Temple, consisting of 3 sets of Rouquan exercises.
It was taught only to the senior monks of the temple and only within the temple's compound, not to be spread to the outside world.
This form of exercise consists of gentle and forceful continuous movements with combination of mind, strength and proper breathing.
It is one of Shaolin's advanced forms, with the superb combination of Shaolin quintessential qualities and Taichi poetic charm.
Shaolin Rouquan Form One is derived from the Luohan 13 Form, combining all its thirteen movements to create this form.
It is also an advanced form of the Shaolin Continuous Form.
With its beautiful movements, clear instruction with front and back views, one will be able to master it after viewing for the first time.
Mao Jingguang – Shaolin Rouquan (Shaolin Soft Fist), First Form