Description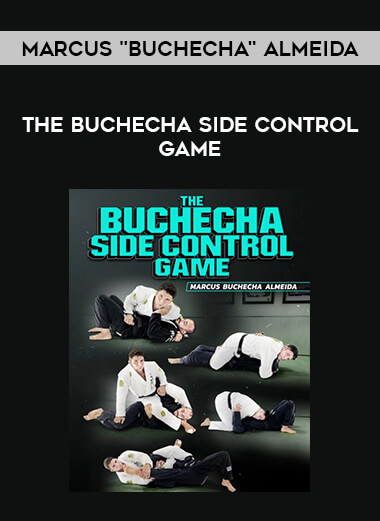 Marcus "Buchecha" Almeida – The Buchecha Side Control Game
Salepage : Marcus "Buchecha" Almeida – The Buchecha Side Control Game
Archive : Marcus "Buchecha" Almeida – The Buchecha Side Control Game
Course Download Size : 3.64 GB
Marcus "Buchecha" Almeida shows you how to fight from side control, including how to improve position and obtain submissions.
Buchecha is a 13-time black belt World Champion in the gi, with a distinct combination of technical mastery and dynamic movement.
–
Develop abilities for holding and attacking side control by using some of Buchecha's favorite drills.
-Attack the mount while dynamically shifting into more dominating postures, including how to avoid being locked in the guard.
-Record some of Buchecha's hallmark submissions, like as the armbar, kimura, scarf choke, and more, as well as how to mix and combine them for maximum impact!
Part 1:
Intro
Concepts
Drills. Drill To Maintain Side Control
Capoeira Drill
Capoeira Drill From Single Leg
Arm Attacks Drill
Arm Attacks Drill #2
Part 2:
Advancing To Mount.
Knee On Belly
One Leg Trap
Triangle Leg Trap
"Na Do Pai" – Daddy's one
Part 3:
Submissions.
Spinning Arm Bar
Inverted Arm Bar
Americana and Kimura
Borg Bar
Arm Lock From The Kimura Grip
Kimura
3 Counter Attacks To The Kimura Defense
Kimura Hug
Americana With The Legs
Wrist Lock
Modified Arm Bar
Part 4:
Modified Triangle
Arm Bar And Triangle From Lapel Arm Trap
Baseball Bat Choke From Lapel Arm Trap
Reverse Triangle
Submissions From The Reverse Triangle Set Up
Paper Cut
Arm Trap Choke
Baseball Bat Choke From Knee On Belly
Scarf Choke
Scarf Choke With Basbell Bat Choke Variation
Collar Leg Choke
North And South Choke
Marcus "Buchecha" Almeida – The Buchecha Side Control Game