Description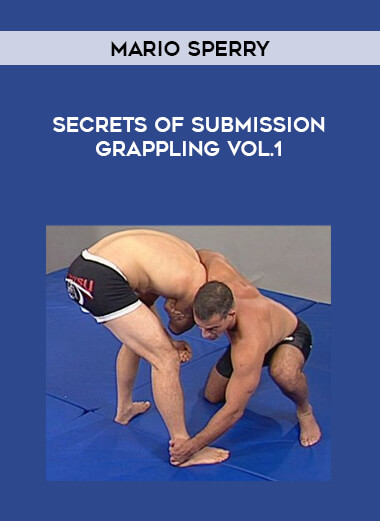 Mario Sperry – Secrets of Submission Grappling Vol.1
Salepage : Mario Sperry – Secrets of Submission Grappling Vol.1
Archive : Mario Sperry – Secrets of Submission Grappling Vol.1
Course Download Size :
Volume 1 – Submission Grappling TakedownsWhen fighting or sparring without a uniform or kimono, the element of taking your opponent down will differ from that of a Vale-Tudo match.
Here Mario Sperry breaks the standing game down in his legendary fashion of details and strategy.
Learn how to approach and successfully take down your opponent by reading his weak points.
Learn the proper positions to stop takedown attempts and learn Mario Sperry's three level attack theory for Submission Grappling.
Learn how to take advantage of the most dangerous position in stand-up submission grappling, the front guillotine headlock.
Mario Sperry shows why this position is often used in the majority of submission grappling matches and can often submit or weaken a fighter badly.
Sperry will teach you how master this position from every angle, defense and offense.
This video contains many takedowns and their variations that Sperry uses in competition.
This video is the most advanced work on submission grappling ever, don't miss out!
Mario Sperry – Secrets of Submission Grappling Vol.1