Description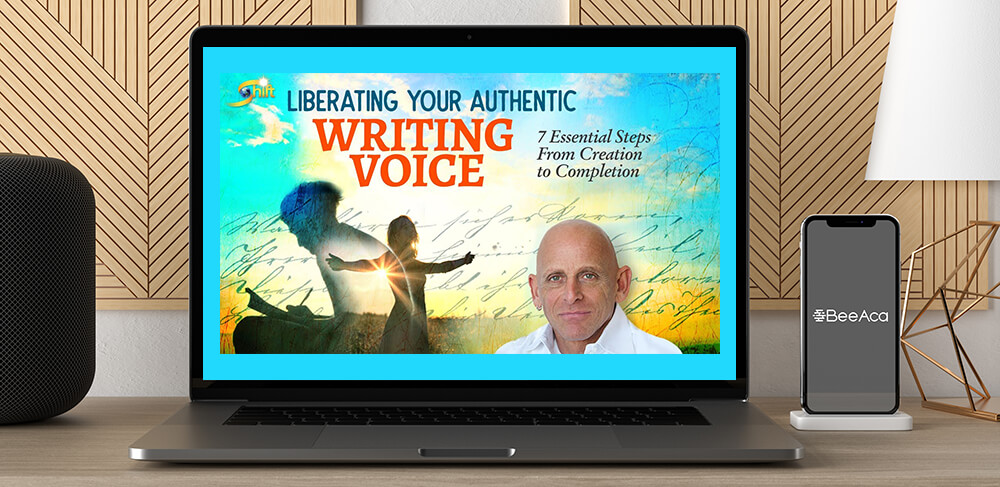 Mark Matousek – Liberating Your Authentic Writing Voice
Salepage : Mark Matousek – Liberating Your Authentic Writing Voice
Archive : Mark Matousek – Liberating Your Authentic Writing Voice
Course Download Size :
New 7-week Live Audio Training Starts
Wednesday, January 9, 2019
What You'll Discover in These 7 Weeks
Course sessions are on Wednesdays at Noon Pacific.
During this 7-week transformational intensive, Mark will guide you through the fundamental skills and competencies you'll need to craft writing that's authentically in your voice, tells your most engaging story, and empowers the completion of the work.
You'll receive writing and self-inquiry practices in every module — to help you gain insight into that particular stage of the creative journey and manifest your work.
Each LIVE session will build harmoniously upon the next so that you'll develop a complete, holistic understanding of the practices, tools, and principles you'll need to sustain your writing practice and bring your vision into the world.
Module 1: Locating Your Authentic Voice (January 9)
It's time to get writing! In this first module, you'll learn to recognize the unique qualities of your authentic voice. Is it grounded or ethereal, narrative or abstract, lyrical or worldly wise? Identifying the strengths and weaknesses in your writing voice enables you to conceive your vision organically, as a natural outgrowth of your particular gifts.
In this module, you'll:
Apply powerful writing practices that bring forth the energy and qualities of your true voice
Identify what works (and what doesn't work) in your writing voice
Watch your vision emerge organically out of your writing and authentic voice
Allow your gifts to begin to come to light through your writing voice
Module 2: Envisioning Your Creation (January 16)
Having located your authentic voice, it's time to envision what you wish to create. Specificity is key to this process; imagining your heart's desires in as detailed a way as possible will help you clarify the creative process ahead. What is motivating you to do this work? What are your desired outcomes? Who is your audience, and what do you hope they gain from your vision?
In this module, you'll:
Envision the "product" of your vision — memoir, novel, legacy project, etc.
Through a self-inquiry writing practice, clarify your motivation and desires for this process
Identify the specific steps to bring your vision into the world
Define your audience and the ways you hope your work will help heal, transform, or inspire them
Module 3: Building Your Work Plan (January 23)
Having cleared the way for your vision to take root, it's helpful to cultivate a realistic work plan. Even though this plan is likely to change and evolve, crafting it now grounds the imagination nonetheless. You come to learn that order is freedom, planning is play, and structure is the secret to manifestation.
In this module, you'll:
Establish a realistic work plan and writing schedule you feel good about
Cultivate a balance between planning and spontaneous creation
Begin to create a structure in which your vision can take root
Share your challenges, concerns, questions, and insights with Mark — and receive personal coaching and guidance
Module 4: Finding the Structure (January 30)
How do you decide on the shape of your work, the precise form that it's going to take? It's here that many creative people throw up their hands and give up. It's common to resist specificity, especially when you're feeling inspired, but the more precise the imagined outcome — while knowing full well that whatever structure you build is certain to change — the firmer your grasp on the task at hand.
In this module, you'll:
Define the precise form your work will take
Persist even when you want to resist, modifying your structure as needed
Apply techniques to release resistance to structure
Draw on the guidance of your authentic voice to "course-correct" if you lose your way
Module 5: Working With Resistance & Conflict (February 6)
The creative process often triggers your shadow and the voices of self-sabotage. The closer you get to realizing your vision, the louder and more invasive these internal enemies are likely to become. By understanding their negative messages, you disempower these creative foes and build confidence in your authentic voice.
In this module, you'll:
Address the parts of you that seem determined to stall your forward motion
Understand what these "saboteurs" are attempting to communicate and heal
Discover shadow aspects triggered by your creative process
Harness the creative energy of internal conflict — to make your writing original and more meaningful to your intended audience
Module 6: Developing Healthy Discipline (February 13)
Next, we explore the importance of stamina, faith, and flexibility in completing both short-term and long-term projects. When we make an ally of discipline, we become our own authority, and cease looking toward others for affirmation. Discipline is the spine that keeps us upright and forward moving on the path to completion. Without the freedom to "fail well," and learn from our creative mistakes, we cannot do our best work.
In this module, you'll:
Make healthy discipline your ally — the key to being a successful author and master of your own life
Cultivate the willingness to "fail well" so you can apply lessons learned to your creative vision
Deepen your faith in your own vision and creative process
Turn inward for validation and to affirm your own worth and skills as a writer
Module 7: Bringing Your Work to Completion (February 20)
In this final lesson, we explore the question of what to do when our work is finished. How do we know when it's good enough — and when the vision needs revision? Once the final draft is completed, how do we bring our creative work into the world and make our authentic voice heard? Students will finish the course with practical tools and a game plan for moving forward.
In this module, you'll:
Review your writing progress and product so far
Continue to deepen into your authentic writing voice
Begin the revision process if it's time for that
Create a plan for bringing your work into the world — from revision to outside editing to publication to promotion
Receive practical tools and a game plan for the next phase of your journey as a writer …
Author
Mark Matousek is a bestselling author, teacher, and speaker whose work focuses on personal awakening and creative excellence through self-inquiry and life writing. He's an award-winning author of five books, has worked on The Tibetan Book of Living and Dying, and collaborated with Andrew Harvey on Dialogues with a Modern Mystic. His first book, Sex Death Enlightenment: A True Story, became an international bestseller that was published in 10 countries and nominated for two Books for a Better Life awards.
Mark Matousek – Liberating Your Authentic Writing Voice