Description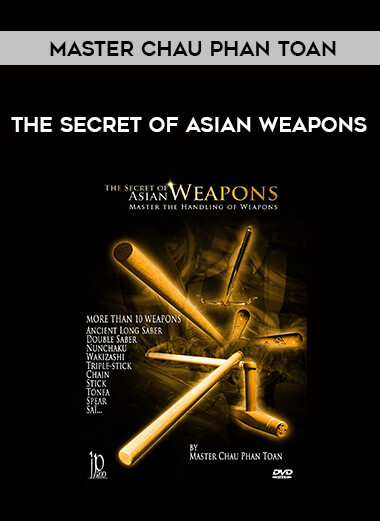 Master Chau Phan Toan – The Secret of Asian Weapons
Salepage : Master Chau Phan Toan – The Secret of Asian Weapons
Archive : Master Chau Phan Toan – The Secret of Asian Weapons
Course Download Size : 490.43 MB
The Secret of Asian Weapons Chau Phan Toan, an expert in weapons for more than 40 years, presents with commitment and simplicity all the richness of the ancient art of weapons handling.
Filmed with various angles, with slow motion for a perfect understanding, this film will teach you simple movements at first and later more complex combinations and weapons katas.
With training, you'll become an expert in Stick, Nunchaku, Ancient Long Saber, Wakizashi, Spear, Double Saber, Saï, Triple-Stick, Tonfa, Chain …
Beginner and Advanced Levels.
DVD is from Asia and not easily available elsewhere.
This is the version sold in Singapore and is in spoken English not subtitles.
Master Chau Phan Toan – The Secret of Asian Weapons