Description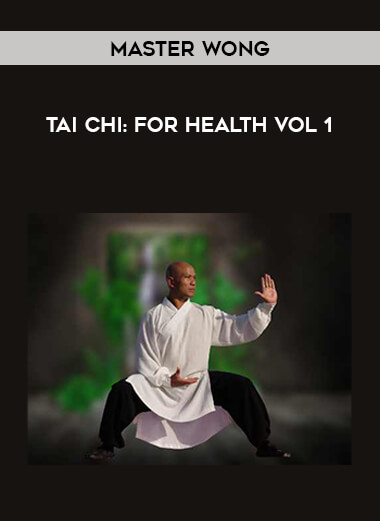 Master Wong – Tai Chi: for Health Vol 1
Salepage : Master Wong – Tai Chi: for Health Vol 1
Archive : Master Wong – Tai Chi: for Health Vol 1
Course Download Size :
Master Wong – Tai Chi: Tai Chi for Health Vol 1
The ancient art of Tai Chi is well known for its abilities: to relax, keep the mind calm, help to reduce blood pressure, improve circulation, maintain supple joints and give an all-round boost to your immune system.
This DVD will take you through both the 8-step Yang style form, as well as basic Chi Kung exercises making it ideal for beginners.
It has been specifically designed to make it accessible by all. The techniques within can be performed by anyone, even if you suffer from a restricted range of movement.
Master Wong's Health Tai Chi is a highly effective method of improving both your physical and mental health. Not only will you receive the benefits of general well being, but will also learn an art that has been passed down from generations for centuries.
In over three and a half hours of training footage, Master Wong will guide you along through basic exercise forms. The DVD is presented live to make training easy. Each part has been dissected into chapters so that you can select whichever part you wish to train in.
Finally, this rarely taught art is now available to learn direct from your home with personal tuition from Master Wong with a touch of a button.
Language: English
Master Wong – Tai Chi: for Health Vol 1