Description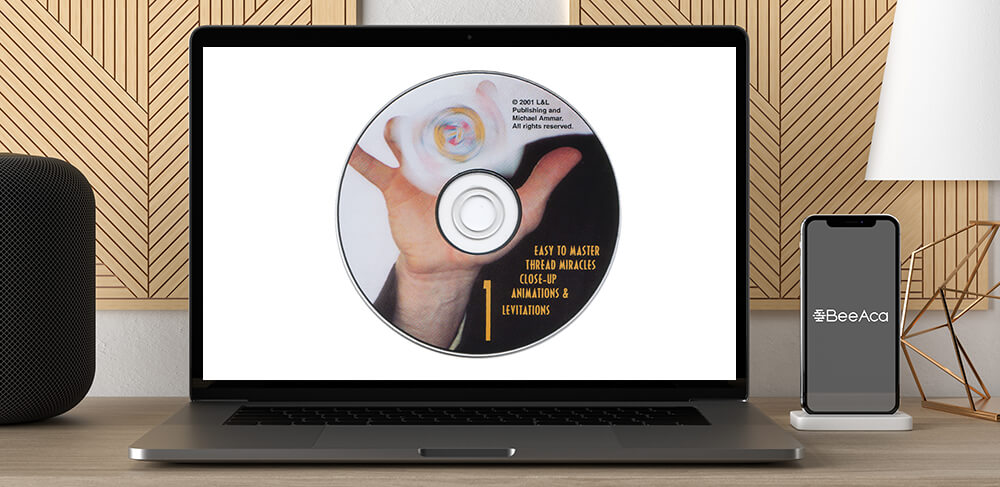 Michael Ammar – Close-Up Animations & Levitations – Vol 1
Salepage : Michael Ammar – Close-Up Animations & Levitations – Vol 1
Archive : Michael Ammar – Close-Up Animations & Levitations – Vol 1
Course Download Size : 248.73 MB
Our journey begins with one of the newest, most fascinating genres in all of magic—the incredible invisible elastic thread created by DuPont and patented in 1959. You'll discover what it is, where to find it, and the amazing things you can do with it, including Finn Jon's killer application—the invisible elastic loops. You'll create truly astonishing animations and levitations almost anytime, anyplace using this and other applications featured on this video for the first time.
Following this we look at the close-up animating ability of visible, but hidden threads. This section contains the most practical, commercial method for performing Stefan Schutzer's Self-Folding Bill ever revealed.
Then after learning the best of the classic magic for the stand-up performer using the Traditional Reel, including an amazing, visual penetration of the mike stand, James George joins Michael for an overview of one of the most compelling inventions of the last 50 years—The Invisible Thread Reel. You'll see a complete comparison of the wide range of I.T.R. gimmicks, featuring full screen close-ups of exactly how to work with and reload this powerful gimmick.
The DVD includes:
Section One – Introducing Elastic Thread
Section Two – Accessing the Threads
Section Three – Magic With Invisible Elastic
Tahoe Tessie and the Magic Postcard

The Rising Business Card

Whirling Business Card

Dan Harlan's Financial Attraction

Ammar's Portable, Permanent Wallet Hookup
Section Four – Finn Jon's Elastic Loops
Phenomenon Fork

Finn Jon's Bill That Falls Up

The Floating Bill

Electrostatic Straw

Things That Affect Thread Visibility
Section Five – Visible but Hidden Threads
Stefan Schuster's Self-Folding Bill with Kicker, featuring Ammar's Self-Contained Wallet Hookup

Acrobatic Matchbox
Section Six – The Traditional Reel
Knot Absolutely Instant

Knot Automatically Undone

Clearly Penetrated Mike Stand
Section Seven – James George Interview
Comparing Every Available I. T. R.

Care and Management
248.73 MB
Author
Michael Ammar is an award-winning author, lecturer and performer in the field of magic.
Michael Ammar – Close-Up Animations & Levitations – Vol 1