Description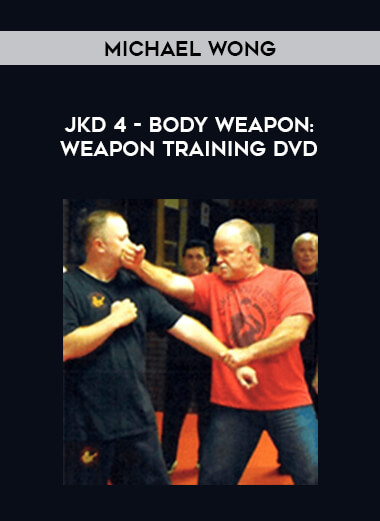 Michael Wong – JKD 4 – Body Weapon: Weapon Training DVD
Salepage : Michael Wong – JKD 4 – Body Weapon: Weapon Training DVD
Archive : Michael Wong – JKD 4 – Body Weapon: Weapon Training DVD
Course Download Size : 8.420 GB
Michael Wong – JKD 4 – Body Weapon: Weapon Training DVDXVID | English | 720×480 | AVI | 25 fps 768 kbps | MP3 125 kbps | 8.4 GB
Genre: eLearning
JKD: Body Weapon: Weapon Training DVD by Michael Wong
Weapon Training integrates Master Wong's Body Weapon System to the destructive knife and stick combat skills.
These weapon arts, which are trained without form or routine, are intended for application in the real world as a quick and efficient complement to JKD.
This DVD's material includes lightning-fast takedowns as well as the harsh reality of real-world weapon training.
You will be taught strategies to cope with the most typical circumstances using the knife as both an assault and a defense.
You will train in real time and get the confidence necessary to apply technique with skill and strength.
Unlike many other weapon arts, our stick craft has no form.
Its primary purpose is to disable or disarm your opponent and terminate the battle quickly.
Master Wong's stick skills prepare you for reality by attacking the hands and arms as a key target.
Master Wong will walk you through almost 3 hours of thorough instruction via live presentations.
This JKD DVD, shot using cutting-edge technology and broken down for easy instruction, will improve your martial arts skills and provide you with another tool to protect yourself.
Body Weapon (JKD 1)
Combat Zone in JKD 2
Lock and Hold JKD 3
Body Weapon in KD 4
Michael Wong – JKD 4 – Body Weapon: Weapon Training DVD