Description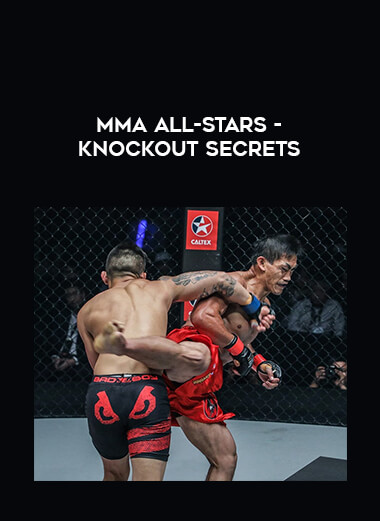 MMA All-Stars – Knockout Secrets
Salepage : MMA All-Stars – Knockout Secrets
Archive : MMA All-Stars – Knockout Secrets
Course Download Size : 1.724 GB
Knockouts are the most popular topic in combat sports history. "Knockout Secrets" is the first film to be conclusive about the ability to knock someone out.
This documentary will take you on a journey to discover every knockout artist's secret and their ability to K.O. a human being.
For as fast as the knockout comes, there is a massive amount of philosophies, strategies, training, technique, and mental aspects that go into it. If you want to understand why people knockout, the various techniques involved in knockouts, the secret strategies to obtaining knockout abilities, or to take yourself to the next level and understand how to create your own knockout secrets, this film is indispensable.
The secrets of the knockout are revealed in this film by the world's greatest coaches, fight strategists, and knockout artists from mixed martial arts, boxing, muay thai, and kick-boxing.
Title ……….: Knockout.Secrets.2009.DVDRipDVD
date ……..: May 2009
Releasedate ….: 18.09.2009
Format ………: MPEG-4
Audio ……….: 192 Kbps framerate ……: 29 Fps
Genre ……….: MMA
Resolution …..: 624×352
Language …….: English
Aspect………..: 39:22
Duration………: 2:25:31
MMA All-Stars – Knockout Secrets