Description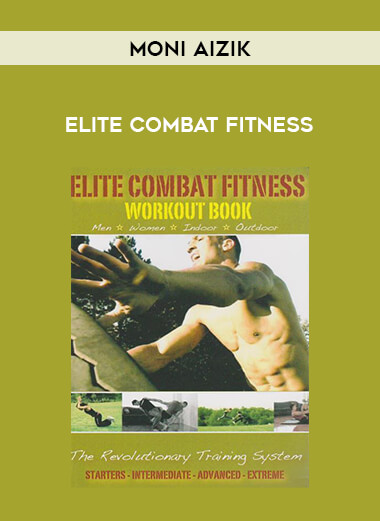 Moni Aizik – Elite Combat Fitness
Salepage : Moni Aizik – Elite Combat Fitness
Archive : Moni Aizik – Elite Combat Fitness
Course Download Size : 5.500 GB
Elite Combat Fitness with Moni Aizik 6 Volumes
English | AVI | XviD 2000 kbps | 29.97 fps | 720×480 | MP3 128 kbps | 360 min. | 5.5 GB.G • Indoor Solo exercises – Get a great workout in your living room, your garage or at a hotel room. These exercises are excellent to do when space is limited!• Outdoor Solo exercises – Try these dynamic exercises in your backyard or in a park. You can also work out in your basement if you have enough space.
• Indoor Partner exercises – Whether it's a friend or spouse, both of you can get into shape at together! Add more fun and creativity by working out with a partner.
• Outdoor Partner exercises – Enjoy a nice day while working out with your partner in your backyard or at the park. Add some challenge to your routine!
• Fun exercises – The fun exercises are great for friends or couples that are competitive and want something different to work out to. These drills comprise of many physically demanding "games" to keep you and your partner on your toes!
• Extreme exercises – Just the way it sounds, these exercises are for the more extreme individuals. Take yourself to the elite level while training in the woods, on the hills or in the water!
Workouts in Elite Combat Fitness are based on time rather than the traditional method of sets and repetitions. For example, an exercise may require you to do as many reps as you can in 3 minutes rather than expect you to do 30 repetitions.
This way, you can work out at your maximum level until fatigue.To achieve the best results in Elite Combat Fitness, we require you to workout at least 3 times per week while changing up your routines every week. This way, your body doesn't get accustomed to the exercise and is always being challenged. Keep a written record of your performance so that you can track
Moni Aizik – Elite Combat Fitness