Description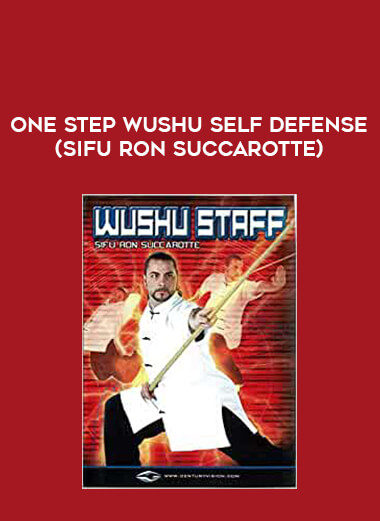 One Step Wushu Self Defense (Sifu Ron Succarotte )
Salepage : One Step Wushu Self Defense (Sifu Ron Succarotte )
Archive : One Step Wushu Self Defense (Sifu Ron Succarotte )
Course Download Size : 327.30 MB
"One Step Wushu Self Defense DVD by Ron Succarotte"English | WMV 512×384 29.97fps 604Kbps | WMA stereo 96Kbps | 1 hr 03 min | 325Mb
In this video learn one of the most important skills in self defense; How to read your opponent.
One step self defense teaches you how to read and opponents weakness.
Discover how to target them, attack them, read reactions and find the next weakness.Self Defense is a skill that must be practiced as much as a kick, punch or form.
Discover the fun way to learn valuable skills needed to protect yourself.Sifu Ron Succarotte has been a student of Chinese Martial Arts for over 25 years.
His background includes Northern Shaolin, Southern Shaolin, Five Animals Shaolin as well as Contemporary Wushu, Chinese Weapons, Chin Na (joint locks and submissions), Applications, Self Defense and Acrobatics.
Sifu Ron owns two Chinese Martial Arts schools, one in Newark, Delaware and one in Wilmington, Delaware.
One Step Wushu Self Defense (Sifu Ron Succarotte )