Description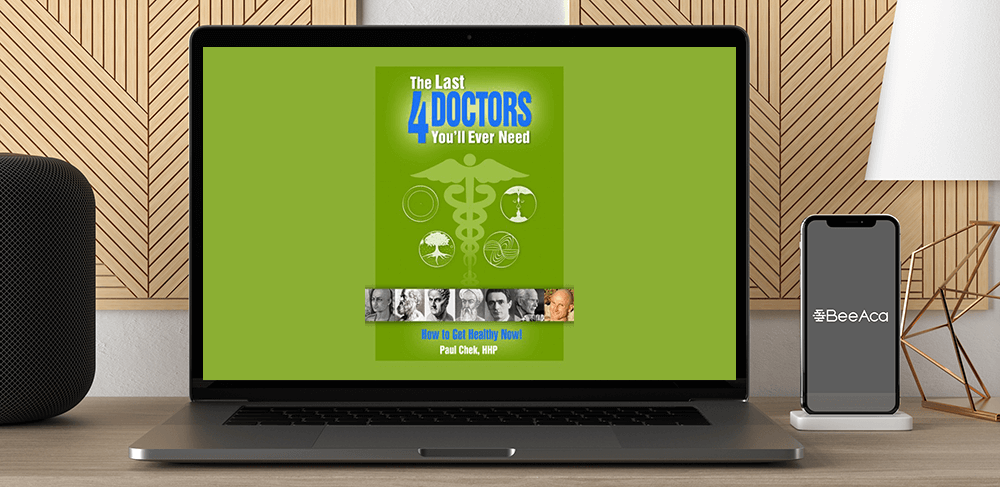 Paul Chek – The last 4 Doctors You'll Ever Need
Salepage : Paul Chek – The last 4 Doctors You'll Ever Need
Archive : Paul Chek – The last 4 Doctors You'll Ever Need
Course Download Size : 93.4 MB
A multi-media eBook by Paul Chek
71 page, downloadable eBook
The main stumbling block to genuine health and happiness that most of us face is that we've lost touch with the best resource we have to help us manage the different sources and kinds of stress that we increasingly experience – our own bodies.
The truth is, we all have four experts inside of us telling us all we need to know to do away with or manage these stresses. We just need to learn how to listen to the advice they're continuously offering.
Paul's eBook The Last 4 Doctors You'll Ever Need – How to Get Healthy Now! is designed to teach you how to hear your own, internal panel of doctors – Dr. Quiet, Dr. Diet, Dr. Happiness, and Dr. Movement. Using Paul's 4 Doctors system, you'll learn use their voices to truly diagnose the real challenges to your wellbeing and how to re-shape your lifestyle to find a happy, healthier way of living on your terms.
And The Last 4 Doctors You'll Ever Need – How to Get Healthy Now! is a multi-media eBook, so you won't just read about your 4 Doctors. You'll watch Paul demonstrate how to perform a breathing squat or the phases of optimal breathing, and hear him expand on the effects of sugar on our physiology, or how to wean yourself off of caffeine.
In short, The Last 4 Doctors You'll Ever Need – How to Get Healthy Now! is a simple, powerful and accessible introduction to Paul's holistic approach to health and wellbeing. If you're looking to change your life for the better, this is the place to start!
Curriculum
Author
Paul Chek is a world-renowned expert in the fields of corrective and high-performance exercise kinesiology, stress management and holistic wellness. For over thirty years, Paul's unique, integrated approach to treatment and education has changed the lives of many of his clients, his students and their clients. By treating the body as a whole system and finding the root cause of a problem, Paul has been successful where traditional approaches have consistently failed. Paul is the founder of the CHEK (Corrective Holistic Exercise Kinesiology) Institute, based in California, USA and the P~P~S Success Mastery Coaching Program. He is a prolific author of books, articles and blog posts and the host of the popular podcast Living 4D with Paul Chek.
Paul Chek – The last 4 Doctors You'll Ever Need