Description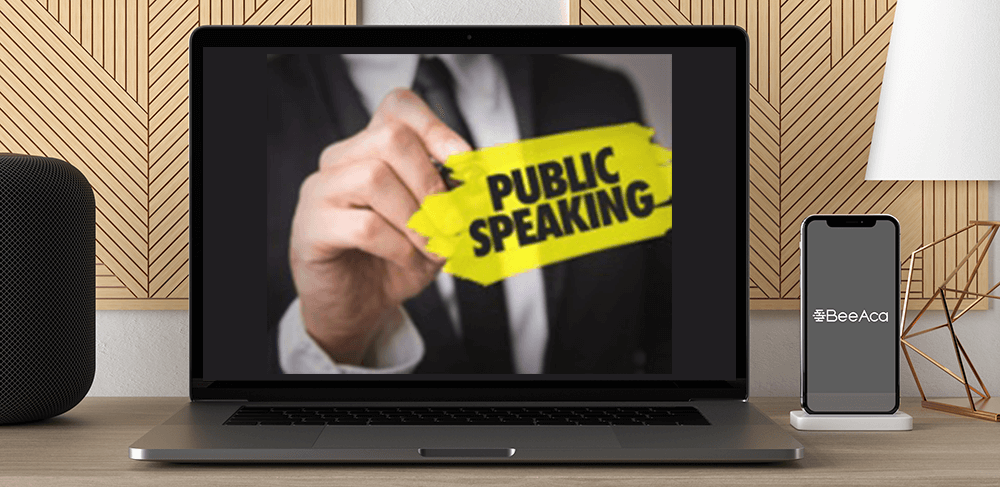 Public Speaking for CPA's: How to Write, Present, and Use Public Speaking to Advance Your Career
Salepage : Public Speaking for CPA's: How to Write, Present, and Use Public Speaking to Advance Your Career
Archive : Public Speaking for CPA's: How to Write, Present, and Use Public Speaking to Advance Your Career
Course Download Size :
In this course, you'll learn why being able to do public speaking well is a major advantage in becoming successful in your career.  You'll learn how to write a good talk, how to present it well, and how to use your new found ability to get more clients and/or a promotion. In addition, you'll learn how to overcome your nervousness, and how to overcome stress in less than a minute.
Basic Course Information
Learning Objectives
Know why pubic speaking is important

Know how to write a speech that informs and entertains

Know how to present a speech in a way that wows your audience

Know how to use this ability to rapidly expand your career
Major Subjects
Overcoming the Common Obstacles to Public Speaking
Fear of rejection/ failure and how to overcome

From Unconscious Incompetence to Unconscious Competence

Toastmasters and practicing by video

Act "As If,"

Do One Breath Technique to be more relaxed
Creating the Content of the Talk
What are the concerns of your audience?

Talks consist of a title, an introduction, an opening, a body of content, a conclusion and a closing
How to Deliver a Talk Effectively
The clothes you wear and how you look matter

Charisma = energy

Smile and act enthusiastic

Use self deprecating humor
Making the Talk Entertaining
Vary the speed of your delivery

The Power of stories
Memorization and Practice
Key word system and note cards

Practice thru video or get feedback through others
Creating Stories that Rock
Jonathan Robinson is a psychotherapist, best-selling author of ten books, and a professional speaker from Northern California.  For the past 30 years he has spoken to dozens of Fortune 500 companies including Google, Microsoft, Dell Computer, Coca-Cola, and Fed-Ex. Mr. Robinson has made numerous appearances on the Oprah show and CNN, as well as other national TV talk shows. He has reached over 100 million people around the world, and is known for providing his audiences with immediately useful information presented in a fun and entertaining manner.
Jonathan speaks regularly to Fortune 500 companies such as Google, Microsoft, Dell, Bank of America, Coca-Cola, and FedEx/Kinko's. In his public talks and workshops, Jonathan is known for providing his audiences with powerful and immediately useful information in a fun and entertaining manner.
Public Speaking for CPA's: How to Write, Present, and Use Public Speaking to Advance Your Career