Description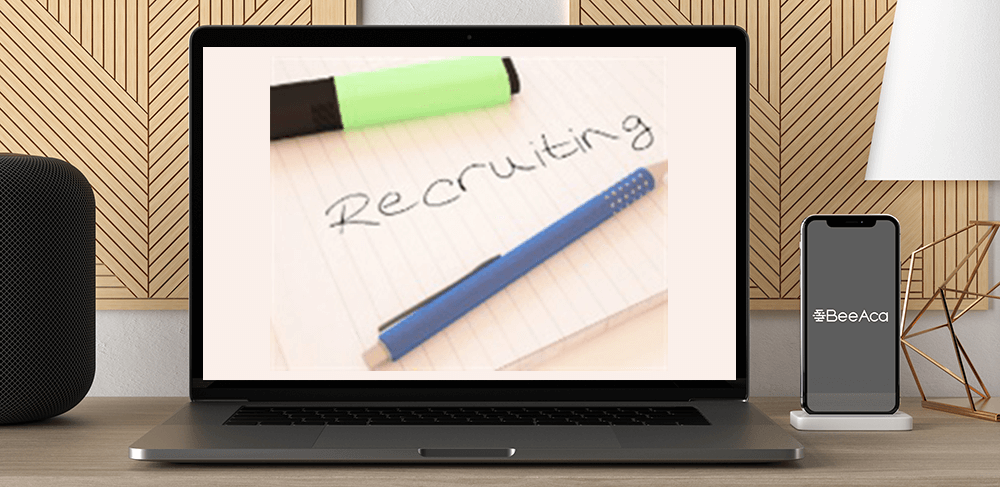 Recruit to Win
Salepage : Recruit to Win
Archive : Recruit to Win
Course Download Size :
Do you struggle to find talent in a candidate driven market?  Do you get frustrated trying to fill open positions?  Do you wonder if there is a way to be successful in the war for talent?  Jeff provides a "headhunter's" insight into how to build a comprehensive recruiting strategy.  Through real-life stories and interactive participation, Jeff has created a program which helps participants understand how to build a strategy so they can systematically fill their openings.  
Because Jeff is a "headhunter," in addition to having 25 years in human resources leadership roles and talent acquisition prior to starting his own company, he understands that recruiting requires strategy.  It's no longer enough to post a job and hope that that candidates apply.  He knows that strategy is at the heart of finding the people you need to run your organization. 
Jeff's unique insight will enable participants to leave the session with actionable steps to begin building their recruiting strategy so that they are able to win in the war for talent.  
Basic Course Information
Learning Objectives
Build a comprehensive strategy into your recruiting process

Understand where you aren't being strategic in your recruiting process

Equip you to advocate to senior leadership why a strategic recruiting process is required when hiring talent
Major Subjects
Talent Management

Recruitment
Jeff has more than 25 years experience in human resources.  He has worked at companies that specialize in manufacturing, construction, and software development.  During his career he has worked to recruit, retain and develop employees, at companies including ConAgra Foods, SPX, Midas International and American Crystal Sugar. 
Jeff is the founder of Human Asset Management LLC, which helps organizations to recruit, engage, develop and retain talent.  He is a member of the National Speakers Association (NSA) and a frequent speaker on the topic of loyalty, employee retention, recruitment and culture building.  He is an avid high school wrestling fan, CrossFit participant and US Army veteran.  Jeff is the author of Give Your Employees C.R.A.P…and 7 Other Secrets to Employee Retention and HR Horror Stories…True Tales from the Trenches. For more information visit http://www.jeffkortes.com and follow Jeff on Twitter @jeffkortes
Recruit to Win