Description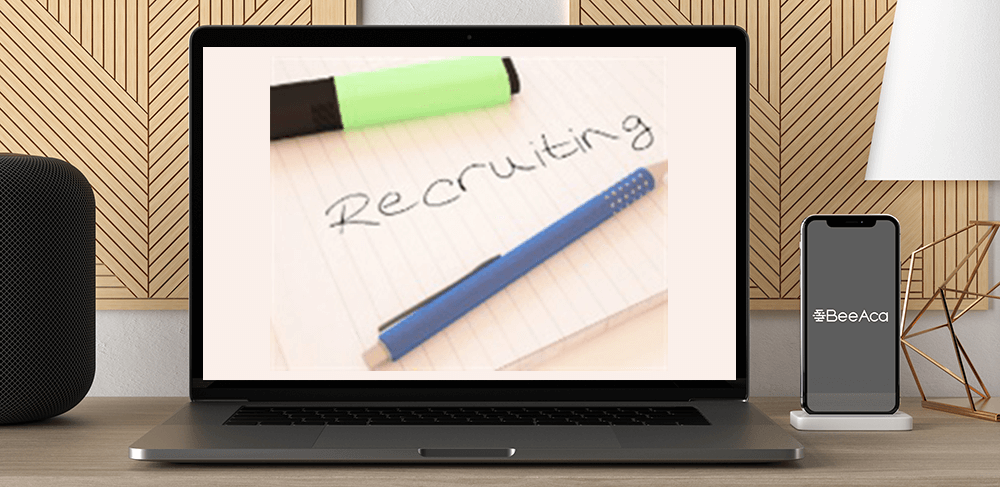 Recruit to Win
Salepage : Recruit to Win
Archive : Recruit to Win
Course Download Size :
Do you struggle to discover qualified candidates in a candidate-driven market? Do you feel upset when it comes to filling available positions? Do you ever wonder whether there is a method to win the struggle for talent? Jeff shares his "headhunter's" perspective on developing a complete recruitment plan. Jeff has built a program that helps participants understand how to construct a strategy so they can methodically fill their gaps through real-life tales and direct involvement.
Jeff recognizes that recruitment involves strategy since he is a "headhunter," and he has 25 years of experience in human resources leadership roles and talent acquisition prior to founding his own firm. It is no longer sufficient to post a position and hope that people apply. He understands the importance of strategy in attracting the right people to lead your firm.
Jeff's unique perspective will enable attendees to leave the event with tangible strategies to begin constructing their recruitment plan in order to win the fight for talent.
Fundamental Course Information
Objectives of Learning
Incorporate a complete approach within your hiring procedure.
Recognize the areas in your recruitment process where you are not being strategic.
Prepare you to argue to top management why a strategic recruitment procedure is necessary when hiring talent.
Major Topics
Recruitment for Talent Management
Jeff has over 25 years of human resource expertise. He has experience working for firms that specialize in manufacturing, construction, and software development. Throughout his career, he has worked for organizations such as ConAgra Foods, SPX, Midas International, and American Crystal Sugar to attract, retain, and develop workers.
Jeff is the creator of Human Asset Management LLC, which assists businesses in recruiting, engaging, developing, and retaining personnel. He is a National Speakers Association (NSA) member and a regular lecturer on the topics of loyalty, staff retention, recruiting, and culture development. He enjoys high school wrestling, CrossFit, and is a US Army veteran. Jeff is the author of the books Give Your Employees C.R.A.P…and 7 Other Employee Retention Secrets and HR Horror Stories… True Stories from the Front Lines Visit http://www.jeffkortes.com for additional information, and follow Jeff on Twitter @jeffkortes.
Recruit to Win