Description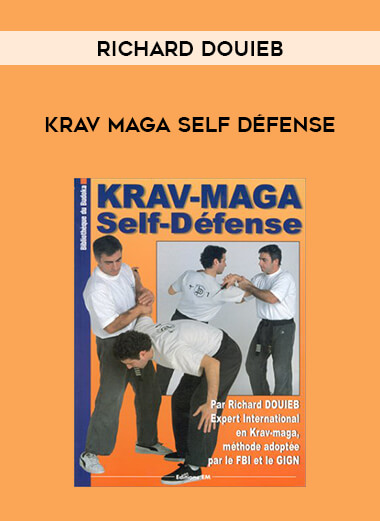 Richard Douieb – Krav Maga Self Défense
Salepage : Richard Douieb – Krav Maga Self Défense
Archive : Richard Douieb – Krav Maga Self Défense
Course Download Size :
VD instructing street self-defense techniques from simple to complex, from bare hands to weapons with French martial artist Richard Douieb.
Here is a revolutionary method of combat! Conceived by an Israeli nationalist, a formidable wrestler who emigrated in the 1940s, self-defense made in Israel has only one goal: immediate effectiveness. Who has never dreamed of taking justice to afford luxury – but is it? – to steal a thug who attacks you in the middle of the street to snatch your cell phone? At the same time practical, simple and fast, the method of "close combat" of Imi Sde Or Lichtenfeld (KRAV-MAGA in Hebrew) against one or more adversaries has made school.
Taught in all the fighting units of the Tsahal, the KRAV-MAGA experienced a new boom in Europe with the arrival of Richard Douieb, black belt 5th dan French Karate Federation (FFKAMA), current president of the Federation
European KRAV-MAGA (FEKM-RD), which brings together more than 5,000 practitioners from Spain to Poland. In this new book, full of images, the KRAV-MAGA ambassador explains the sequences and the most effective commented techniques to neutralize a thief who attacks you by surprise with his bare hands or with weapons.
Language: French
Richard Douieb – Krav Maga Self Défense