Description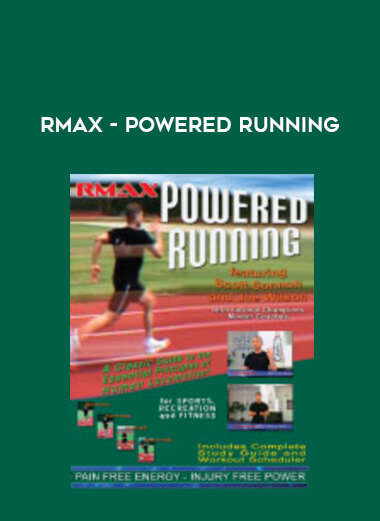 RMAX – Powered Running
Salepage : RMAX – Powered Running
Archive : RMAX – Powered Running
Course Download Size :
Running is one of the top ten most popular recreational activities in the world.
Running is one of the top ten most dangerous sports.
This is an astonishing figure! However, RMAX has discovered a solution to this issue, a solution that will help you to avoid injury and enjoy a lifetime of pain-free running. But it isn't all. In developing this solution, we have devised a methodical strategy that will immediately and indefinitely boost your performance!
Whether you run for sport, enjoyment, or fitness, this complete training will take your running to the next level and beyond – instantaneously. These valuable secrets will be applicable to ultra and marathon distance running, cross-country, multi-sport adventure racing, bare-foot and booted running, high intensity short distance workout, and the daily elegance of natural strolling.
Painless Energy + Injury-Free Power = The Four Gaits
Join RMAX Powered Running as it is introduced by Hall of Fame Award-Winning Master Coaches Scott Sonnon and Joseph Wilson, both International Champions in their respective sports. These two world-class coaches teach you how to immediately apply their specially created techniques to improve your performance through the efficient integration of breathing, structure, and movement in the Four Gaits of human locomotion: Walking, Trotting, Jogging, and Sprinting in a clear, concise, and no-nonsense manner.
* Comes with a FREE 40-page Running Schedule Manual DVD -Running time: around 45 minutes
RMAX – Powered Running