Description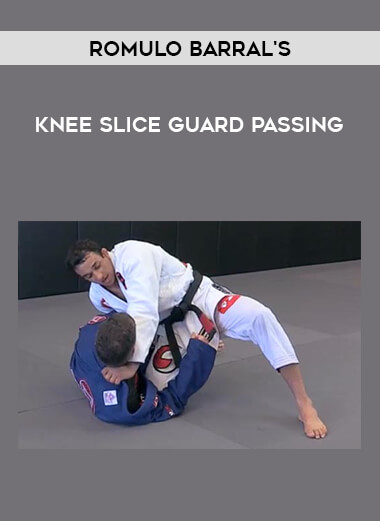 Romulo Barral's Knee Slice Guard Passing
Salepage : Romulo Barral's Knee Slice Guard Passing
Archive : Romulo Barral's Knee Slice Guard Passing
Course Download Size :
9x IBJJF world champion Romulo Barral has created a career for
himself as one the most dominate fighters and sought-after instructors
in modern Jiu Jitsu. In this instructional, Romulo focuses his attention
on his famous Knee Slide pass! He makes it look so easy, but there are a
lot of technical details to goes into this "hot knife through butter"
guard pass. Don't miss out!
Techniques Included:
Knee Slice PassKnee Slice With UnderhookKnee Slice With Shin On ChestKnee Slice Cross Choke From Half GuardKnee Slice Break The HipsKnee Slice From Deep Half AttemptKnee Slice From Spider GuardKnee Slice From Leg LassoKnee Slice From De La RivaKnee Slice From Sitting GuardKnee Slice Pass Deep Half With Choke FinishKnee Slice Pass Deep Half Choke VariationKnee Slice Pass Ezekiel Choke
Romulo Barral's Knee Slice Guard Passing