Description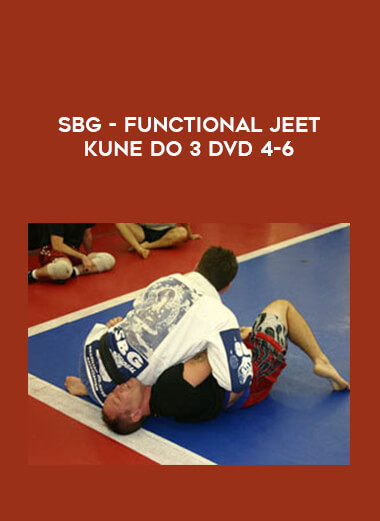 SBG – Functional Jeet Kune Do 3 DVD 4-6
Salepage : SBG – Functional Jeet Kune Do 3 DVD 4-6
Archive : SBG – Functional Jeet Kune Do 3 DVD 4-6
Course Download Size :
Disc #4 – Half Guard & Back Attacks: this one hour and 20 minute DVD covers the basic half guard bottom escape game used by the SBGi athletes, the "stone squirrel." It also includes a host of different half guard bottom sweeps, reversals, and attacks. It then proceeds into the fundamentals of holding and passing half guard top, using the smashing top game. Following this a full segment on using the harness for back attacks is covered. Including all the fundamental SBGi back attack drills!
Disc #5 – MMA Guard!: Here it is, this one hour dvd covers all the fundamental elements of the MMA guard game that all the SBGi athletes have been putting into successful application for the last Six Years. How to defend against the ground and pound, sweep and submit your opponent.
Disc #6 – De La Riva & X Guard: this hour and ten minute dvd covers a host of attacks for when your opponent stands inside your guard. These include the X guard offense as used by Luis Gutierrez, the DLR guard for gi, no-gi and MMA, and many other attacks, submissions, and turnovers!
SBG – Functional Jeet Kune Do 3 DVD 4-6