Description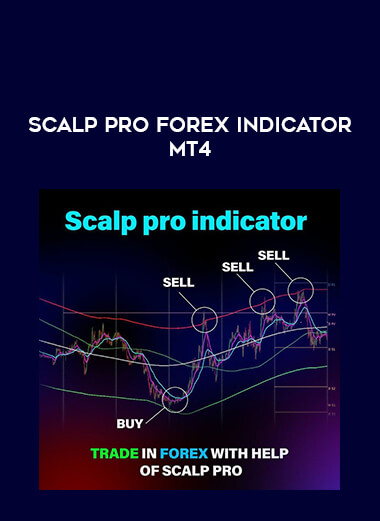 SCALP PRO Forex Indicator MT4
Salepage : SCALP PRO Forex Indicator MT4
Archive : SCALP PRO Forex Indicator MT4
Course Download Size :
Product Description
SCALP PRO Indicator – Combination of 2 Indicators
Surely you heard about day-trading and you wonder how traders make great profits doing it, SCALP PRO is all about finding the age in small trends in lower time frames which helps you trade like a professional trader.
Indicator features;
– Trade Signal base on Price Action.
– Daily Auto updates on daily-weekly resistance and support points.
– Buy/Sell when is near the line.
– Perfect for 15 min time frame.
How does it work?
Once you purchase the indicator there will be 2 files you need add to your chart. Plus 3 moving average indicator setup from Metatrade 4.
1- SCALP PRO band
Price most likely moving in this band, when the price getting near to edge of the channel that's where you need to find trade opportunity.
2- SCALP PRO zone
This indicator shows all Pivot, resistance and support point which are important for entry and exits.
3- You need moving averages;
-12 exponential
-32 exponential
– 200 simple
If first 2 indicator gives you a signal look for last confirmation which is cutting line of 12MA and 32MA. Ex; If the12MA cuts 32MA towards up, (and it's near to down edge of channel and near support points), This will be a BUY signal.
200MA is also helps you here, if your price it's near to it do not perform trade, and if it's far from it (since price always attends to get close to 200MA) this will be better opportunity to trade.
Key points;
-Do not trade near 200 moving average.
-Make sure to exit when you price reach to sensitive points which are against you like support and resistances or pivot points.
– Please follow your risk Management, without it no indicator or robot gonna help you win. 
SCALP PRO Forex Indicator MT4