Description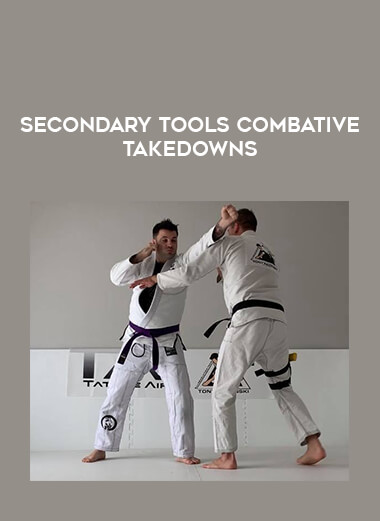 Secondary Tools Combative Takedowns
Salepage : Secondary Tools Combative Takedowns
Archive : Secondary Tools Combative Takedowns
Course Download Size : 2.22 GB
Language : English
The second installment of the "Secondary Techniques" series discusses hand-to-hand combat stalling.
Such approaches are regarded as supplementary to the primary purpose – proactive impact through our preemptive strike, in other words – a swift transfer of the opponent to the ground is frequently utilized as a controlled, non-traumatic transition from stance to ground.
Depending on the seriousness of the situation and the laws of force, the purpose may be to either knock down and control an ineffective opponent on the ground or, for a guard or police officer, to transition to handcuffing.
In more extreme circumstances, when the amount of threat correlates to the level of force employed, we search for opportunities to exploit the surroundings during a stall – for example, striking walls or floors to boost battle effectiveness.
All of the moves in this video are natural and combat-tested, as are all excellent hand-to-hand fighting tactics.
This DVD is an excellent supplement to any prior UC program and a must-have addition to your DVD collection.
Note: This DVD is part of the Secondary Tools series. Lee Morrison, as you may be aware, refers to the fundamental methods as a palm strike, a slap on the ears, a hammer blow, a hit with the edge of the hand, elbow and knee strikes. Secondary techniques are developed to answer "What if…" queries and unique scenarios in addition to this collection of killer tactics. At the time of release, this series consisted of:
1. Basic Hard Skills (low-kicks and trampling blows)
2. Combative Takedowns (Hand-to-Hand Stalls) – in this hand
3. Subject Restraint & Control (control and restraint of the attacker)
4. Attacking at Extremely Close Quarters
5. Strangles and Chokes
Secondary Tools Combative Takedowns