Description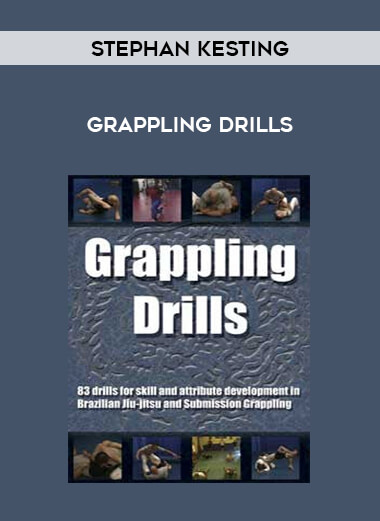 Stephan Kesting – Grappling Drills
Salepage : Stephan Kesting – Grappling Drills
Archive : Stephan Kesting – Grappling Drills
Course Download Size : 478.64 MB
Excellent for beginners!Grappling Drills Contains 83 Drills in 5 Sections:
1 – Lateral Hip Movement – how many times have you heard the phrase "move your hips" in BJJ? Side-to-side hip movement is critical for guard work and escaping bad positions.
These are the best drills to develop exactly that type of movement
2 – Bridging and Sprawling – forwards and backwards hip movement is just as important as lateral hip movement, but is often overlooked.
Turbo-charge your escapes, submissions and throws by making your bridging and sprawling powerful and instinctive
3 – Guard Development – the guard is the most complicated position in all of grappling.
The drills in this section can make instinctive movements that advanced guard players do instinctively.
4 – Submission Development – submissions are the most exciting aspect of Brazilian Jiu-jitsu, Submission Grappling and Mixed Martial Arts, but they require repetition just like all other techniques.
Here are methods to make repetition fun and easy.
5 – Other Drills – this section includes drills to improve guard passing, scrambling, mobility on the mats and more.
Enjoy!
Stephan Kesting – Grappling Drills