Description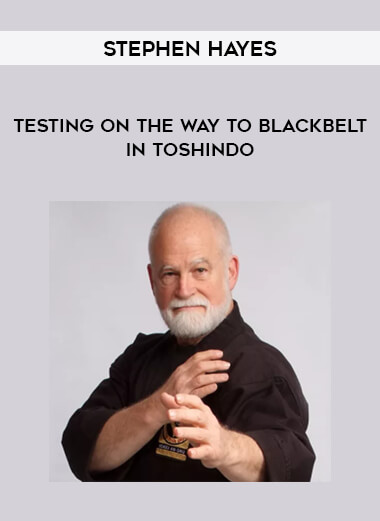 Stephen Hayes – Testing on the Way to Blackbelt in Toshindo
Salepage : Stephen Hayes – Testing on the Way to Blackbelt in Toshindo
Archive : Stephen Hayes – Testing on the Way to Blackbelt in Toshindo
Course Download Size : 434.86 MB
Testing on the Way to Blackbelt in ToshindoThis DVD explains in detail how Toshindo students can preparethemselves for the Blackbelt using various training materials.
It discusses the way Nnjutsu was taught to Hatsumi's first studentsin the 1970s and changes made through the years.
This DVD will give a lot of insight into the Philosophy behind Toshindoand is very useful to anyone looking to learn from their DVDs and onlineclasses as well as in a Dojo.
Stephen Hayes – Testing on the Way to Blackbelt in Toshindo