Description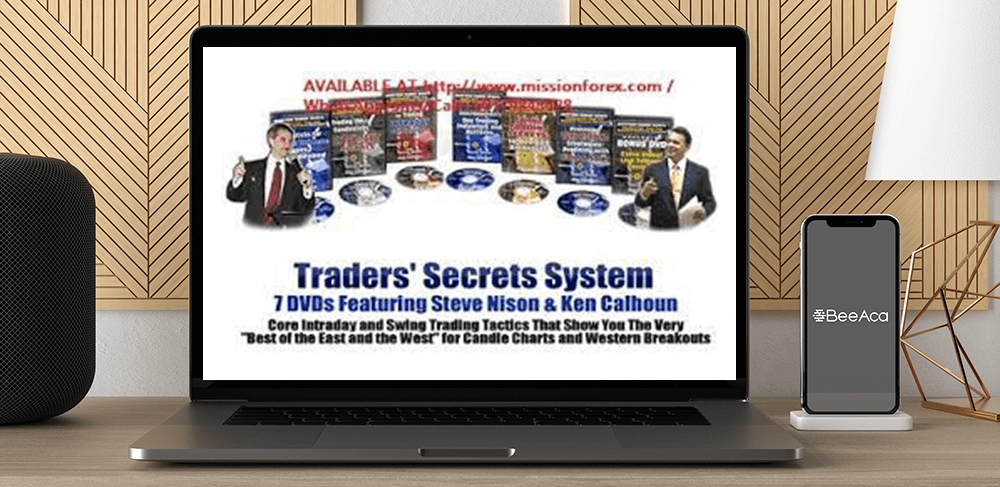 Steve Nison & Ken Calhoun – Short-Term Traders' Secrets. Candlesticks, Gaps & Breakout Patterns Revealed
Salepage : Steve Nison & Ken Calhoun – Short-Term Traders' Secrets. Candlesticks, Gaps & Breakout Patterns Revealed
Archive : Steve Nison & Ken Calhoun – Short-Term Traders' Secrets. Candlesticks, Gaps & Breakout Patterns Revealed
Course Download Size : 3.9 GB
Join two of the trading industry's hottest figures, Steve Nison of CandleCharts.com and Ken Calhoun of DaytradingUniversity.com, in this massive 7-DVD seminar series for active traders.
DVD1: Candlesticks for Active Traders: The Basics and Beyond (2hrs 20 mins)
DVD2: Trading the Candlesticks: Entry and Exit Signals (2 hrs 30 mins)
DVD3: Insider Secrets for Trading Intraday Candlesticks (1 hr 25 mins)
DVD 4: Breakout Day Trading Indicators and Patterns (2hrs 10 mins)
DVD 5: Swing Trading Secrets: 10-Day ADX Breakouts (1 hr 45 mins)
DVD 6: Precision Tape Reading Strategies: Profiting with Time and Sales (1 hr)
DVD 7: Bonus – Extra Video Live Seminar Footage (2 hrs 15 mins)
You'll begin learning dozens of short term trading secrets with this "Best of the East and the West" seminar that had participants clapping and cheering as they learned the insider techniques for successful active trading.
Curriculum
Author
Steve Nison. CMT holds the distinction of introducing Japanese Candlestick Charting to the Western world. As such, the foundation of all candlestick information in America and Europe is based on the foundation of Mr. Nison's work.
Regarded as one of the most foremost technical analysts in the world, Mr. Nison is not only the acknowledged master of these previously secret candlestick techniques, but is also an expert on Western technical analysis with over 30 years real world experience.
Mr. Nison's work has been highlighted in The Wall Street Journal, Institutional Investor and Barron's. He has presented his trading strategies to traders from almost every investment firm on how to apply – and profit from – these methods. He has also lectured at numerous universities and, by request, at the World Bank and the Federal Reserve.
Steve Nison & Ken Calhoun – Short-Term Traders' Secrets. Candlesticks, Gaps & Breakout Patterns Revealed