Description
 The Art of Conversation by Catherine Blyth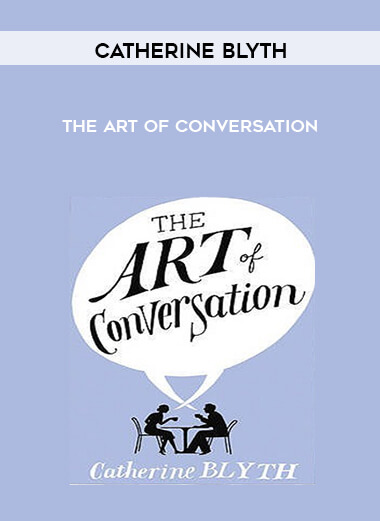 Salepage : Catherine Blyth – The Art of Conversation
A wide-ranging, exhortatory look at the pleasures of great conversation, including strategies for how to bring it about, from the witty pen of an Englishwoman wise in its ways
In The Art of Conversation, Catherine Blyth eloquently points out the sorry state of disrepair that conversation has fallen into—and then, taking examples from history, literature, philosophy, anthropology, and popular culture, she gives us the tools to rebuild. Her prose embodies the conversational values she promotes: It's smart, succinct, self-deprecating, and light on its feet.
The Art of Conversation isn't about etiquette, elocution, or knowing how to hold your teacup with your little finger crooked just so. It's about something simple and profound: connecting. In our distracted days, it's easy to forget that each of us possesses a communication technology that has been in research and development for thousands of years. Conversation costs nothing, but can bring you the world.
Blyth offers us a chance to revel in the possibilities of conversation. As Alexander Pope nearly wrote, "True ease in talking comes from art, not chance, as those move easiest who have learned to dance." Okay, Pope was actually talking about writing, but Catherine Blyth has that skill as well. When you have read The Art of Conversation, you'll not only know the steps, but hear the music like never before.
The Art of Conversation by Catherine Blyth