Description
 The Girlfriend Activation System by Christian Hudson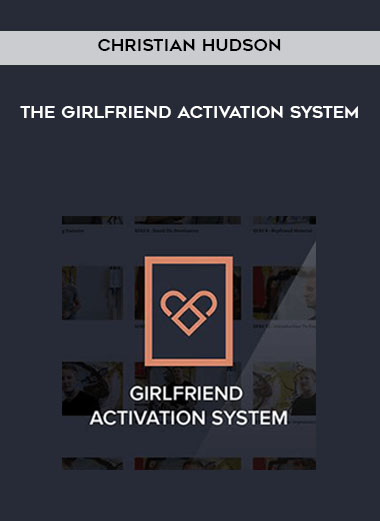 Salepage : Christian Hudson – The Girlfriend Activation System
The Good
Solid program to get you a long term stable girlfriend, mature advice, with hard hitting 'truths' and no sleaze factor.
The Bad
Very little bad to highlight. A minor issue is that there are some slightly confusing parts with references made to techniques covered in other products and without a full explanation.
The Bottom Line
Excellent program to help men with experience meeting and dating women to get a long term stable girlfriend that they are satisfied with.
We've given this program our Editor's Choice award for best getting a girlfriend program due to its effectiveness at getting the job done. You want a girlfriend, this is the best program we've found to date to get you that and make it last.
Note: If you don't yet have any experience meeting and dating women you will need to improve your basic meeting women skills before you can use this program effectively. Check out the top courses from our beginners ranking to help you with that. Our top recommendation is Say Hello, which is also taught by Christian Hudson.
FULL DETAILED REVIEW
The Girlfriend Activation System (GFAS for short) is a complete system designed to take you from start to finish to get a quality long term girlfriend.
The system combines self-growth advice (masculinity, sexuality, being a man) with a step by step process ("The Obsession Story") in order to achieve this.
Christian Hudson
Image Source:
The Social Man (2013)
The Creator – Christian Hudson
GFAS was conceived by Christian Hudson, who is a very well known ex-pickup artist, and dating coach from New York City. He left pickup artistry around 2008 when he founded his
The Girlfriend Activation System by Christian Hudson