Description
 The Life Response Frequencies Brain Training System by Jeffrey Gignac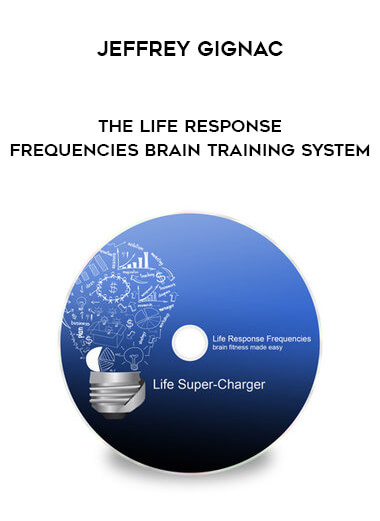 Salepage : Jeffrey Gignac – The Life Response Frequencies Brain Training System
Discover the space​ where leading-edge science meets angelic guidance.
Clear The "Energetic Mud" That Causes The Flow of Happiness, Prosperity, Peace and Health to Stop, Pause OR Reverse. Instantly Raise Your Vibration AND Your Ability to Manifest Your Wishes, Dreams, and Goals.
Let me ask you…
…what would you do if not one, BUT two spiritual healers told you that an "Angelic Guide Group" wanted to use something you created as a "gateway" to clear people's energy so that they will naturally attract more Happiness, Prosperity, Peace and health?
Would you believe them? OR would you dismiss it?
Would you tell everyone? OR would you keep it a secret?
The Life Response Frequencies Brain Training System by Jeffrey Gignac