Description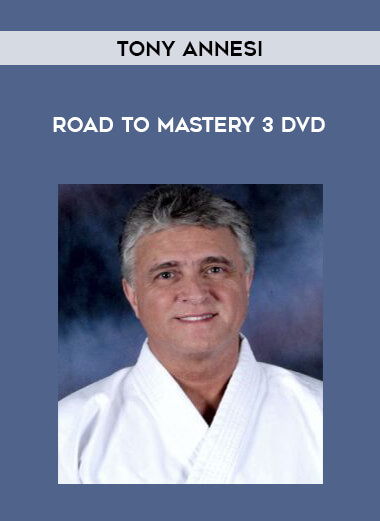 Tony Annesi – Road To Mastery 3 DVD
Salepage : Tony Annesi – Road To Mastery 3 DVD
Archive : Tony Annesi – Road To Mastery 3 DVD
Course Download Size :
The ROAD to MASTERY (Part III)
Form & Techniques produce Variation. For most students, improvement in the martial arts means adding to their list of techniques or variations. The more choices of techniques you have with which to respond to an attack, the better you are able to handle that attack. Variations are endless so it is logical that students perceive a large repertoire of variation as the pinnacle of martial development. This video suggests that Variation, although essential, is merely a stepping stone on your way toward mastery.
VOLUME THREE:
• JUCHNIK: The Master is a Student
• Mimicking the Attitude
• Secondary Rotation
• Sensitivity Drill to Throw
• Basics Differ
• Capturing the King"
• Defeating the Opponent's Senses
• Applying the Drill with a Blade
• deTHOUARS: Redefining the Body
• The "Ba-Tuha" Form
• Applying the Form
• Monkey Antics
• "The Shield"
• A Monkey "Form"
• Closing: The 2 Trashcans
Tony Annesi – Road To Mastery 3 DVD