Description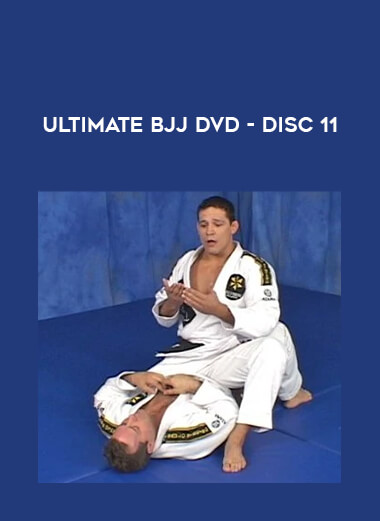 Ultimate BJJ DVD – Disc 11
Salepage : Ultimate BJJ DVD – Disc 11
Archive : Ultimate BJJ DVD – Disc 11
Course Download Size : 2.603 GB
Ultimate BJJ DVD – Disc 11 Brazilian Jiu-Jitsu has turned the entire world of martial arts upside down and on its back, tapping fast! In this massive 12 DVD set, four of the greatest names internationally teach you the complete BJJ game.
Three masters, Rey Diogo, Rinaldo Santos, and the great Rodrigo Medeiros each teach you how to finish your opponent from a position of control – Mount, Side, Back, and the Open, Closed, and Half Guard.
Then, with the greatest detail ever put on DVD, Joe "The Gorilla" Moreira shows how to get to the top, by passing the Guard, all the while avoiding his attacks.
American Black Belt Randy Bloom trains you to avoid and escape submissions and control positions.
Finally he teaches the subtle heart of the entire game – Transitions.
Like everything in the universe, martial arts has to adapt to new situations, or cease to exist.
Don't get left behind, this is an unparalleled opportunity to discover the most dominant martial art ever!
Ultimate BJJ DVD – Disc 11