Description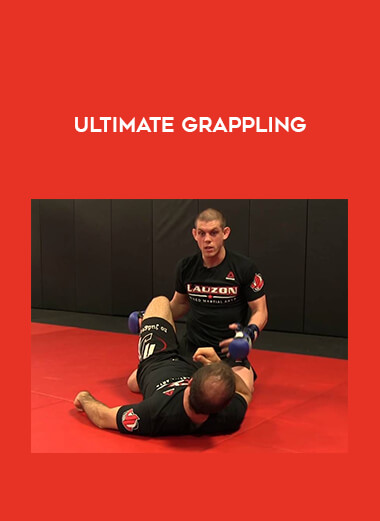 Ultimate Grappling
Salepage : Ultimate Grappling
Archive : Ultimate Grappling
Course Download Size : 5.540 GB
With 12 DVDs starring a wrecking crew of international stars, this is the ultimate set ever put together on the world's fastest growing fight sport – Grappling.
Drawing from the great traditions of both American Wrestling and of Brazilian Jiu-Jitsu, you will learn how to bring your opponent down hard, and how to choke or joint lock him there, any way you want! First "Hellraiser" Teixeira explains the fundamentals of Grappling.
Then it took us four full DVDs for Shonie Carter to draw on 20 years of fighting and wrestling experience to teach you countless ways to get your opponent down, and how to hold him there.
Brazilian superstar Alan Goes teaches how to submit them from the top and from the bottom, each with it's own DVD.
Chris "The Westside Strangler" Brennan teaches the secrets of submitting your opponent from the back, of submitting him with leglocks, and on what is universally hailed as the best instruction ever on the subject, of submitting him with keylocks from all positions.
Brazilian black belt Ze Mario Esfiha teaches the BJJ revolution – the Half Guard.
The Ultimate Grappling Set closes the complete circle with Brennan showing how to defeat and pass the Brazilian Guard.
Ultimate Grappling