Description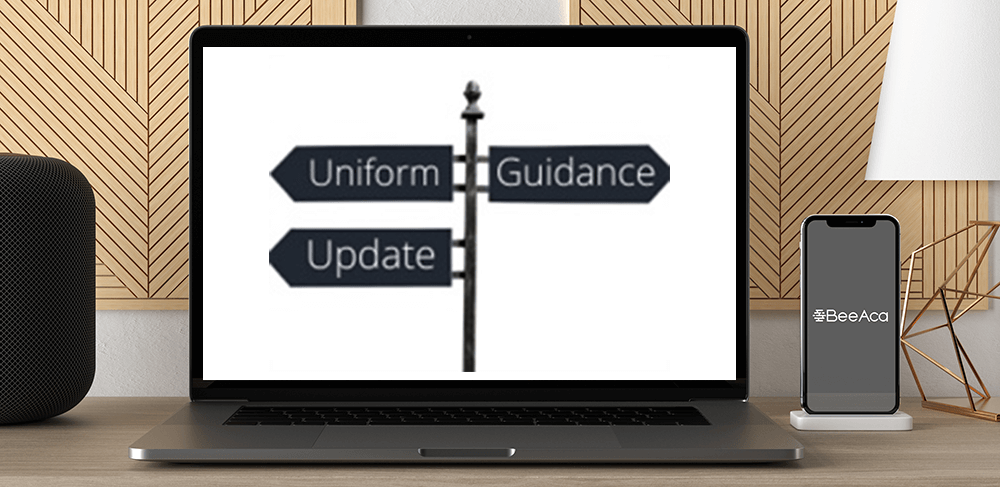 Uniform Guidance Update
Salepage : Uniform Guidance Update
Archive : Uniform Guidance Update
Course Download Size :
Professionals who work with federal grants must stay up to date with the uniform guidance, The uniform guidance, however, is a living document. Revisions occur over time as new legislation and other requirements are implemented. The Office of Management and Budget (OMB) released a proposed update of the uniform guidance 1/22/20, and the Final Rule 8/13/20, This two-hour presentation describes changes in requirements between the prior version and the new Final Rule, including: (1) key federal regulations that impact grants, (2) funding and issues that place grants at risk, (3) updates to the uniform guidance across the full grants lifecycle, (4) data elements and technology, and (5) other resources to stay current. 
Basic Course Information
Learning Objectives
Name past federal regulations, legislation, and other federal interactions that impacted the uniform guidance

Explain past funding issues that placed grants at risk

Identify the August 13th Final Rule Updates

Raise awareness about Technology and Data

Locate resources about staying current
Major Subjects
Grants

Grants management

Grants accounting

Grants audit

Federal grant regulations
Karen Norris is nationally recognized in the grants community as a consultant and Subject Matter Expert (SME) for kanoco – a Karen Norris Company in Gaithersburg, MD. She has experience in grants and contracts for more than 20 years, previously as a grants administrator for educational institutions in the State of Maryland, as an author and managing editor for grants publications at a national publishing house, and currently as a consultant. Norris has served on the Board of Directors of professional associations and editorial advisory boards. She is an invited annual presenter at national conferences and regional training events, including the Grant Professionals Association, National Grants Management Association, Management Concepts, Maryland Governor's Grants Office, and others. Norris advises clients and conducts webinars, virtual classes, eLearning, and onsite grants training. The White House Conference on Aging published her white paper about health grants. Norris has provided testimony to the Maryland General Assembly supporting legislation about the de minimis indirect rate, and has responded to information requests about the grants process from the U.S. Senate Subcommittee on Federal Financial Management. Norris has served as a federal reviewer for the U.S. Department of Education and the U.S. Department of Agriculture.
Uniform Guidance Update