Description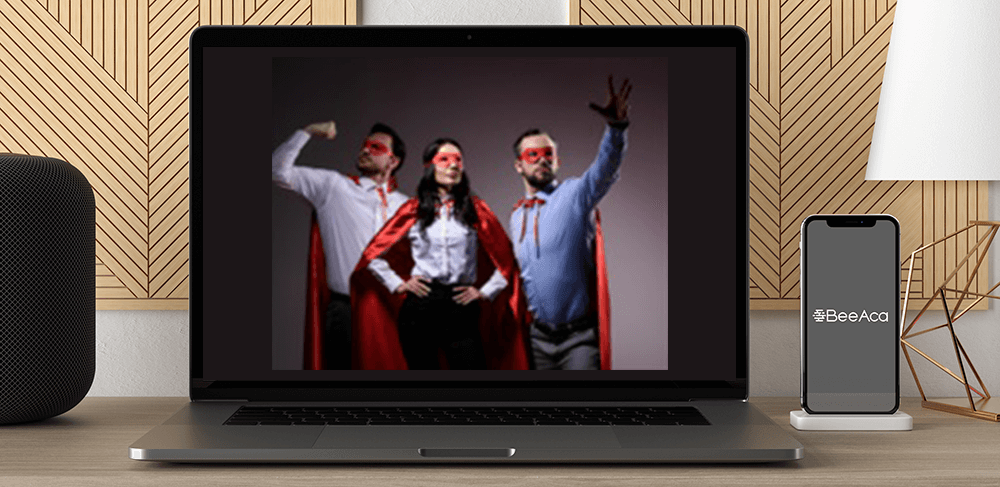 Unleash your Employees' Creative Superpowers with Lessons from the Fearless
Salepage : Unleash your Employees' Creative Superpowers with Lessons from the Fearless
Archive : Unleash your Employees' Creative Superpowers with Lessons from the Fearless
Course Download Size :
What do the Beatles, Walt Disney and Jim Henson have in common? They weren't afraid to create new things that had never been built before. In fact, they embraced any opportunity to try new things. They were, in a word, fearless. In this session, participants will see how this intentional creative process can inspire employees to create small and big masterpieces each and every day. By the end of the session, participants will learn how the to build a workplace culture that is fearless in its creativity and can deliver innovative solutions to any problem.
Basic Course Information
Learning Objectives
How playfulness at work can create the conditions for innovation

How asking "what if" can lead to powerful problem solving sessions at work

How nurturing an idea can lead to the new big product or service

Why a dry spell in the creative process is actually great for innovation

Why it's ok to say the craziest idea in your head at the next brainstorming meeting
Major Subjects
Innovation

Collaboration

Creativity

Disruption
Ralph Gaillard, M.Ed. is an expert in working with company leaders, customers and education teams to break the mold of traditional in-person and online training programs and replace them with forward-thinking learning approaches and innovative technologies. That expertise is rooted in 20+ years of designing dynamic learning solutions that have helped business professionals acquire the skills to make a positive impact at work and throughout the world.
Currently, Ralph is the chief learning architect of The Adele Learning Lab, LLC, based in Chicago, IL. Ralph founded the boutique learning design firm to specialize in helping organizations incorporate the latest education strategies, models and technologies into their professional development portfolios.
Through his work as a learning and development leader, he has designed and delivered a wide variety of skill-building programs for the American Institute of Certified Public Accountants (AICPA), the Illinois CPA Society, Facebook, Microsoft, Zappos, Walt Disney World Resorts and the National Education Association.
Previously, Ralph served as the Chief Learning Director for the Illinois CPA Society, the Director of Virtual Training and Education for the National Safety Council and, most recently, as the Vice President of Learning for Lawrence Ragan Communications, a leading provider of business communication training.
Ralph received a Master of Education degree, with honors, from the University of Massachusetts Boston and a Bachelor of Arts degree in U.S. History from The Catholic University of America in Washington, D.C.
Unleash your Employees' Creative Superpowers with Lessons from the Fearless