Description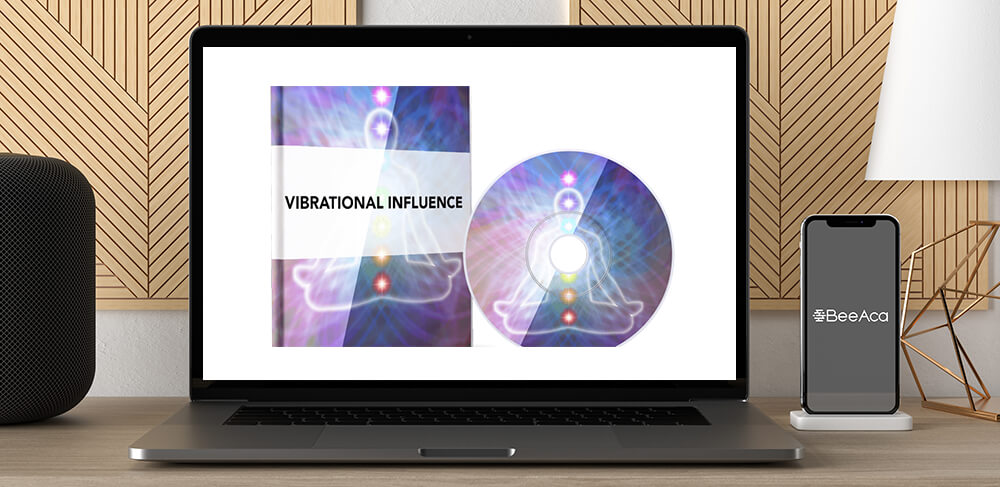 Vibrational Influence by David Snyder
Salepage : Vibrational Influence by David Snyder
Archive : Vibrational Influence by David Snyder
Course Download Size : 6.8 GB
PLEASE SCROLL DOWN TO THE "MUST READ THIS" SECTION BEFORE COMMIT TO PURCHASE!
DISCLAIMER: This is an advanced level course. Only take action when you are ready to see massive results. The more you discover what it means to create powerful influence in your own life and the life of others, the more you will begin to see how to apply influence in different areas with different techniques. Vibrational Influence is an advanced level influence, healing, and manifestation course that will give you incredible amounts of power and control over the outcomes that you achieve in life and your own internal state. This course, taught by Master Hypnotist David Synder, will give you the EXACT tools to create powerful change in every area of your life. This course is the next level after a student has attended Killer Influence and CPI. Get ready to achieve true mastery. Join David in the online seminar Vibrational Influence, as you will discover… How To Build On The Foundations Of Killer Influence And CPI How To Remotely Influence People In Time And Space How To Remotely Raise People's Blood Pressure (And Demonstrate It Scientifically) The Fundamentals Of Advanced Hermetic Magick And Training How To Use The Law Of Attraction For Manifestation How To Use And Master Energy Healing How To Heal People Remotely How To Combine Martial Arts Practice With Energy Work To Create Powerful Mastery The Fundamentals Of Personal Development From An Energetic Perspective How To Develop, Cultivate, And Use Psychic Skills (In A Usable And Practical Way) This course is reserved for those who wish to attain high levels of mastery in influence, healing, and manifestation. Once you area ready to take your skills to the next level, take action by joining this online seminar and begin creating the life you desire today.
MUST READ THIS:
Plaease pay attention:
Please note that WE ONLY SELL DIGITAL ITEMS, and that we can send them via digital download or physical disks. On check-out remember to select between Physical Shipping or Digital Download! Standard shipping method (free shipping) is digital download.
–>>If you need disks please select one of the USPS shipping options <<–
If you want to try the download delivery first you can always ask us for a physical copy at a later time, if necessary.
All listing images are rendered images thus their purpose is only to present the product.
If you choose physical shipping you will receive your digital items inside a our DVDs. Digital Items are better than physical ones becacuse they can be downloaded right away for immediate use and you will always be able to access them, without worrying about losing your purchase because of disk damage or other reasons. As not everyone is confortable with digital items we provide a service to deliver PHYSICAL DISK(s) containing the Digital Items.
The disks will usually be DVDs and that does not mean that the content will be playable on a standard DVD player (that depends only by the file format of the files contained inside the DVD), but just that the physical support is a DVD disk. You can alway access all files inside the DVDs using a computer (PC or MAC). All digital files will be sent on the best file format available, may it be mp3, mp4, avi, pdf etc. We will provide you with detailed instructions on how to play/read each kind of file.
–>> We provide full support to get you in condition to use your purchase in full. <<–
REMEMBER: If you choose FREE SHIPPING you will not receive any physical copy of the item, it will be delivered by download link to your email. To get a physical copy select USPS shipping service and we will burn the digital content into a DVD.
Curriculum
Author
David is the owner of David Snyder NLP and Hypnosis, where he offers NLP and hypnosis training. David is a Master Practitioner and Trainer who develops educational programs designed to raise the skill level of hypnotists around the world. With a Master's Degree in Acupuncture and Oriental Medicine from Southern California University of Health Services, he is recognized as one of the world's leading experts on conversational hypnosis and a captivating speaker on mind/body technologies.
Vibrational Influence by David Snyder