Description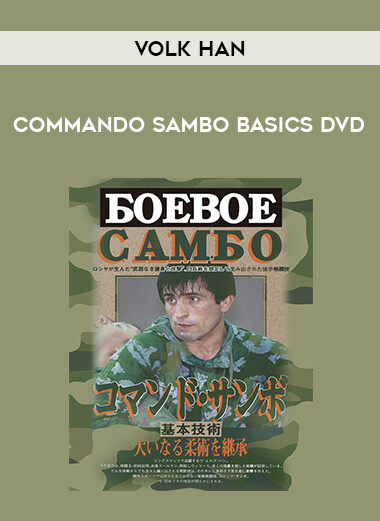 Volk Han – Commando Sambo Basics DVD
Salepage : Volk Han – Commando Sambo Basics DVD
Archive : Volk Han – Commando Sambo Basics DVD
Course Download Size :
Command Sombo (as it was called Volk Han style) instructional video
released in the mid 90s, starring Volk Han and fellow Samboist, Andrei
Kopylov.Contents:- Interview with Volk Han and Andrei Kopylov
– Seminar Highlights
– Elbow Techniques
– Foot Techniques
– Neck Techniques
– Wrist Techniques
– Knee Techniques
– Demonstration (This is the Demo by Volk Han that could be found in Youtube)This
video has only the Techniques part of the tape. The Interview, Seminar
and Demonstration aren´t here, but for me the techniques part is the
most important part of it, enjoy!!
Volk Han – Commando Sambo Basics DVD