Description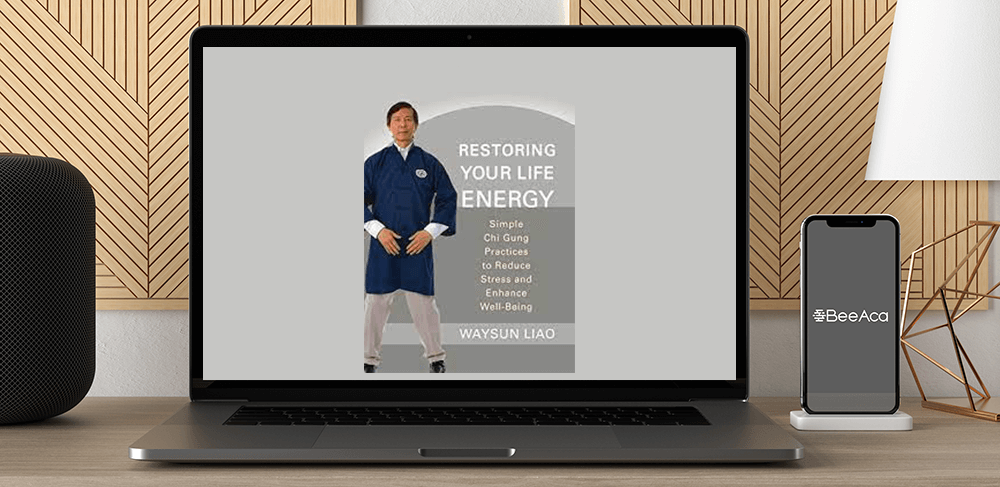 Waysun Liao – How to Restore Your Life Energy
Salepage : Waysun Liao – How to Restore Your Life Energy
Archive : Waysun Liao – How to Restore Your Life Energy
Course Download Size : 242.6 MB
Poor diet, pollution, and the stresses of daily life all have a negative impact on our health and well-being; this program of simple movements and meditations taught by Master Waysun Liao, a renowned teacher of the Chinese movement arts of t'ai chi and chi gung, will restore both your body and mind.
In our busy lives we are bombarded by physical and emotional stressors that tax us and deplete our vital life energy—known as chi. According to traditional Chinese medicine, chi is the fuel and essence that connects body, mind, and spirit, and without it we fall apart physically, mentally, and spiritually. Master Liao explains why protecting our chi is so important, how it gets taxed and damaged in our lives, and—most importantly—how to restore it. He demonstrates exercises and meditations to be done on a daily basis that are easy-to-learn, low-impact, and suitable for people of all ages and fitness levels.
The healthful benefits of the practices are now recognized in mainstream medical circles where t'ai chi and chi gung classes are increasingly offered as complementary medicine. Master Waysun Liao's selected exercises provide the essentials for a restorative, revitalizing practice.
Curriculum
Author
From the age of twelve, Master Waysun Liao studied with a wandering Taoist and in a Taoist temple in Taiwan until he became a full Taichi and Tao master. Considered one of the world's foremost authorities on traditional Taoist wisdom and Chi arts, he is the founder and master of one of the oldest Taichi centers in North America. The Taichi Tao Center, founded in 1971, remains the worldwide teaching headquarters for Master Waysun Liao and is located in Oak Park, Illinois.
Master Waysun Liao is the last of a heritage of Tao masters carrying and transmitting the ancient oral traditions concerning the nature and the power of Tao. He shares his wisdom with students across the world. Other Taichi instructors, learning centers, martial arts masters, spiritual teachers, and Taichi group leaders around the world today learned Taichi from the Taichi Tao Center, and call him "Grandmaster Waysun Liao." It means that they see the unlimited potential within this wisdom and the amazing benefits in learning Taichi through Master Liao, and want to claim a part of that powerful legacy!
Waysun Liao – How to Restore Your Life Energy