Description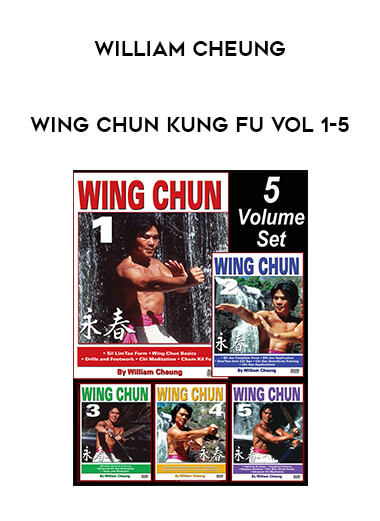 William Cheung – Wing Chun Kung Fu Vol 1-5
Salepage : William Cheung – Wing Chun Kung Fu Vol 1-5
Archive : William Cheung – Wing Chun Kung Fu Vol 1-5
Course Download Size : 2.470 GB
William Cheung, longtime friend and training partner of Bruce Lee, finally reveals the intricate aspects of the traditional wing chun system. This five-part series includes three empty-hand forms, reflex training, chi sao, wooden dummy, butterfly-sword and dragon-pole forms, the B.O.E.C. fighting strategy and more.
Volume 1 covers the sil lim tao form, wing chun basics, drills and footwork, chi meditation, chum kil form and applications.
Volume 2 covers the Bil Jee form and its applications. One arm chi sao, two arm chi sao and chi sao applications are also covered.
Volume 3 covers the use of the wooden dummy, wooden dummy applications, and advanced chi sao.
Volume 4 covers the dragon pole form, butterfly sword form and butterfly sword application.
Volume 5 covers the wing chun fighting strategy, including grappling defense and weapons defense. An introduction to dim mak (death touch) and advanced chi meditation are also covered.
William Cheung – Wing Chun Kung Fu Vol 1-5