Description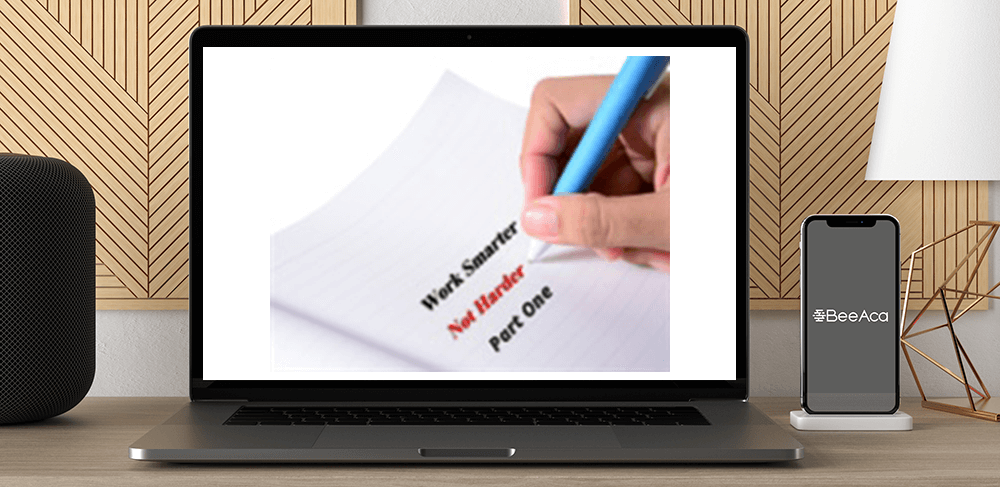 Working Smarter, Not Harder: the New Science of Getting on Top of it All – Part 1
Salepage : Working Smarter, Not Harder: the New Science of Getting on Top of it All – Part 1
Archive : Working Smarter, Not Harder: the New Science of Getting on Top of it All – Part 1
Course Download Size :
There is always too much to do and too little time to do it all.  Fortunately, if you know the right ways to manage people, projects and your time, you can get on top of everything by working smarter. 
In this seminar you'll learn the best ways to get more done in less time, how to stay sane with all you have to do, and how to get other people to do some of "your" work by building great relationships.
Basic Course Information
Learning Objectives
Get the truly important work done which tends to be put off or never completed

Handle heavy workloads with greater ease, efficiency, and effort

Manage yourself and others to stay motivated, focused, and productive over a long period of time

Take more time to relax since you'll finally be "on top of it all"
Major Subjects
Why important things don't get done on a timely basis, and what to do about it

Five ways to increase productivity that almost no one ever uses

The four proven ways to keep yourself and your staff motivated to consistently work at the highest level

How to avoid feeling stressed out—even though your "to do" list is endless

The three time management techniques that you're not using that are critical to your success

How to know and avoid what is a poor use or waste of your time

How to set goals that excite you, and how to guarantee they actually get done

Three ways to elicit help from others that ensure their cooperation and help

The smart things to do with the extra time you'll have when you're on top of it all
Jonathan Robinson is a psychotherapist, best-selling author of ten books, and a professional speaker from Northern California.  For the past 30 years he has spoken to dozens of Fortune 500 companies including Google, Microsoft, Dell Computer, Coca-Cola, and Fed-Ex. Mr. Robinson has made numerous appearances on the Oprah show and CNN, as well as other national TV talk shows. He has reached over 100 million people around the world, and is known for providing his audiences with immediately useful information presented in a fun and entertaining manner.
 Jonathan speaks regularly to Fortune 500 companies such as Google, Microsoft, Dell, Bank of America, Coca-Cola, and FedEx/Kinko's. In his public talks and workshops, Jonathan is known for providing his audiences with powerful and immediately useful information in a fun and entertaining manner.
Working Smarter, Not Harder: the New Science of Getting on Top of it All – Part 1